07.22.11
Gemini version available ♊︎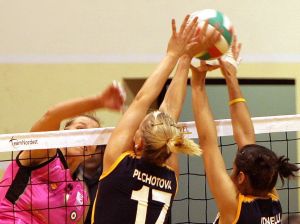 Summary: Amid more downtimes we learn that Microsoft's Windows franchise keeps declining, based on Microsoft's own figures (which may be highly biased in its favour)
A RATHER SHORT WHILE ago Microsoft reported (although it is not yet audited) that the division responsible for Windows saw a decline in business (year-to-year), which must mean that Apple and GNU/Linux are probably gaining (along with new form factors that gradually displace the desktop). But Windows is also sold for the lucrative market of servers and according to recent statistics that we saw and shared, the real market share (not revenue) of Windows in Web servers is somewhere around 30% if not less. It is not hard to see why. We have gathered many stories on the subject. See some in the wiki and BPOS downtime posts going quite a way back. No wonder its boss left the company.
Well, downtime seems to be happening again (we sometimes call it "Office 360", implying a 5-day-long downtime), demonstrating the weakness of Windows in the back room:
Microsoft has apologised for yet another Business Productivity Online Suite (BPOS) outage that left customers across the pond struggling to access email.

Only last month, the software firm was forced to say sorry after its troubled online service crashed for three hours, which followed problems in May.

Microsoft confirmed the problem in a statement sent to The Reg: "On 19 July beginning at approximately 8:30 am Pacific Daylight Time (PDT), some BPOS customers in North America began experiencing intermittent access to email".
This was reported by other sources, but we no longer cover Microsoft as closely as we used to to as the threat from Microsoft is lower (Microsoft is smaller and weaker than it used to be). In fact, it is rather hilarious to see Microsoft racing to vapourware post-Windows 8 (looking at some imaginary point some time around 2015 or simply never).
Based on Microsoft's own documents we know that this is a sign of weaknesses. Windows just isn't selling well, so Microsoft is busy selling dreams, not products (to OEMs, not actual users). █
"In the face of strong competition, Evangelism's focus may shift immediately to the next version of the same technology, however. Indeed, Phase 1 (Evangelism Starts) for version x+1 may start as soon as this Final Release of version X."
–Microsoft, internal document [PDF]
Permalink
Send this to a friend