08.21.11
Gemini version available ♊︎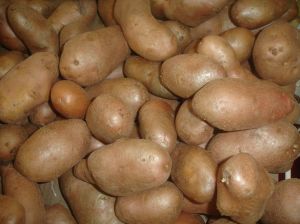 Summary: Yet more blatant promotion of Monsanto's food monopolies, courtesy of Monsanto investors and publicists
TECHRIGHTS has written dozens of posts about Monsanto and about Gates' lobbying for their monopoly on seeds (and food). For Gates, solving the world's hunger needs to be a profitable enterprise and he wants to be part of the profit-making. Some even allege that by doing so Gates actually creates "food shortages". To quote:
According to Reuters the Gates Foundation has a long history in agricultural development, spending over $2 billion for projects in developing countries including partnering with agricultural industry heavy weights Monsanto and Cargill.
The Seattle Times reports the Gates Foundation bought 500,000 shares of Monsanto stock between April and June 2010 to a total value of $27.6 million.
Do not be deceived by those big numbers of supposed "donation". When one issues a "licence" to use a seed (not the same as giving a seed), this is not a donation. It's seeding the market, both figuratively and literally. Using the "Bill Gates" brand (which Gates spends over a million dollar per day promoting), Monsanto is advancing a very malicious agenda and investigative journalists who actually do their work give voice to the other side in this debate:
Day said her organization welcomes the Gates Foundation interest in trying to help smallholder farmers in Africa. But she said the philanthropy's approach, with its emphasis on science and technology, is really most favorable to the large agricultural corporations like Monsanto and Cargill.
Indeed. This is what all publications ought to be saying, but they don't. They have been paralysed and put in a state of fear of criticising Gates. The PR industry that Gates has been using for the past decade has made one a borderline "k00k"for even suggesting that Gates is not a villain-turned-hero. █
Permalink
Send this to a friend