09.10.11
Gemini version available ♊︎
Here comes the SAN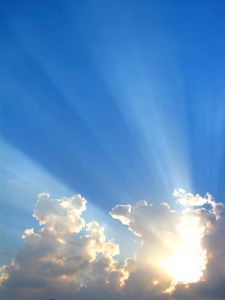 Summary: Businesses and individuals left without access to their data as yet another major downtime hits Microsoft's so-called 'cloud'
IT IS bad enough to rely on Fog Computing but even worse to rely on Microsoft for it. It's not just that Microsoft is an abusive monopolist; its products are inferior too and it shows.
So, several people let us know that Microsoft's office 360 (5 days of downtime) is "down yet again".
Homer (Slated.org) writes: "At this rate they'll have to rename it "Office 3.65″." He quotes an article which says that "Microsoft scrambles to restore Office 365 services
"More questions will be being asked today over the reliability of Microsoft's cloud service Office 365 after the vendor's hosted software suffered an outage last night. [...] but this is the second time in as many months that there have been problems in the four month old hosted application suite." (from microscope.co.uk)
Another link was actually sent to us by a reader, linking to The Inquirer which states:
Microsoft's Hotmail and Windows Live knocked offline

SOFTWARE HOUSE Microsoft watched as its online services including Hotmail went down for a few hours last night.

The firm's services, including Hotmail email, Skydrive and Office365 were knocked offline and so far the reasons behind the outages are unknown.

However, they are coming back online. Earlier today a tweet from the Office365 Twitter account said that all users there should be satisfied. "Thanks for your patience. We believe service is restored for all Office365 users," it said.
It is funny that they rely on Twitter. Had they relied on a Microsoft service, perhaps that too would be down. But Twitter uses GNU/Linux. Maybe Microsoft should get a clue.
The downtime was serious enough for Microsoft apologists to speak about (cover rather than cover up) and Mr. Pogson, a critic of Microsoft, says that Microsoft cannot keep a DNS server running. To quote: "A DNS service is a simple server/cluster with a configuration. It's easy. It's a well-defined protocol. Yet M$'s cloud came crashing down because of a failure of DNS for hours. Was there no one awake to reboot the servers?"
It is being suggested that Hotmail too was down. Too much interdependence? No redundancy? Typical Microsoft.
"Microsoft's online services briefly go dark," explains Steven J. Vaughan-Nichols in his post which explains:
This has not been a good month for the Internet's core address system: the Domain Name System (DNS). First, there was a man-in-the-middle attack on numerous Web site users caused by a Turkish cracker. Now, according to Microsoft, many of its online services were disabled by a DNS failure.

At first, some people thought this collapse of Office 365, Hotmail, SkyDrive, and other Windows Live programs might be due to problems with Windows Azure cloud or other Windows server problems. It quickly became apparent though that it was a DNS problem.

Microsoft's senior vice president for Windows Live, Chris Jones, has been keeping users up to date on how the company is handling the problem on the Inside Windows Live blog. By 12:45 AM Eastern time, Jones reported that "We believe we have restored service for all customers at this time. We will continue our investigation into the root cause of these issues and post an update following our investigation. Again we appreciate your patience and apologize for the inconvenience."
Well, until next time. Microsoft has a very poor track record in that regard. █
Permalink
Send this to a friend