09.22.11
Gemini version available ♊︎
"We poured gasoline on our own burning platform [MeeGo]." –Microsoft mole & Nokia CEO Stephen Elop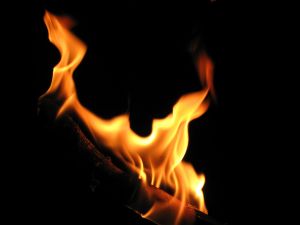 Summary: The damage done by former executives of Microsoft, as seen in the news
MANY top-tier departures from Microsoft tend to be dangerous in the sense the the departing executives can become moles (like Elop in Nokia).
A reader sent us a link to this news about a Microsoft executive who "departs after tweet about Nokia phone". To quote:
A Microsoft manager has left the company after tweeting a less-than-raving review of a forthcoming Nokia handset running the Windows Phone OS.

Joe Marini, until recently a principal program manager for web activities on Redmond's smartphone operating system, is thought to have run afoul of Microsoft's strict social media policy when he posted details about a new Nokia handset running a build of the Phone 7 operating system on Twitter.
Where will this person go? We've just learned about a Microsoft-subservient person becoming the CTO of Nokia, which is planning to have its patents used against Linux/Android after putting MeeGo aside (the news pundits tie the patent strategy to the CTO). Outrageous. And in related news, as pointed out by the Editorial Team yesterday, a 'former' Microsoft executive is meanwhile becoming somewhat of a lobbyist for patents. "Presumably the BSA and other groups focused on "promoting responsible business practices including respect for intellectual property" have lost all of their credibility or the company needs a new fake independent FUD and threat source," wrote our team. The BSA with its connections to the firm of Bill Gates' dad is truly a dubious one, as we showed years ago (there is staff interception there). None other than Microsoft's booster Bishop wrote about this lobbyist, calling it a "new IP rights advocacy group" (seriously, laughter aside).
Microsoft corporate affairs executive Pamela Passman is leaving the company to form and lead a new advocacy group, with Microsoft's support and involvement but operating independently.
Passman, a Microsoft vice president and deputy general counsel, will be the CEO of the group, dubbed the Center for Responsible Enterprise and Trade (CREATe). It will "focus on promoting responsible business practices including respect for intellectual property," wrote Microsoft general counsel Brad Smith in a memo today to the company's legal and corporate affairs department.
What a joke. Yet more lobbying, which is supposed to look independent and peripheral to Microsoft. █
Permalink
Send this to a friend