10.01.11
Gemini version available ♊︎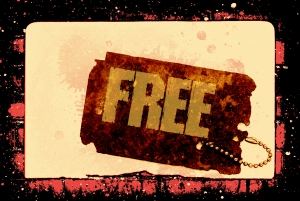 Summary: Despite FUD from Microsoft and Mobbyists, Android is a free platform, both in terms of code and in terms of price
ADVOCACY of Linux in the mainstream often borrows a great deal from the success of Android, which in my personal view does not need much help from self-appointed "advocates". Android is a free platform which is mostly used for spreading proprietary applications and games. It is not necessarily a bad thing, but the ultimate goal from many people's perspective is to spread Free software, not just Linux. Platforms like Ubuntu do this a lot better.
"Just because Microsoft is extorting some companies that sell Android doesn't make it any less free."Ensuring the future freedom of developers is an essential goal on the path to attaining other goals. Without access to source code and permission to modify it, our generation gets left in the dark, harming both users and developers who can help them. The only ones gaining are source masters, those with exclusive access to the source defining behaviour of computers. In the case of Android, a lot of control over the phone is offered through the opening of the platform and encouragement of jailbreaking (Motorola withdrew barriers after people had complained); contrariwise, when it comes to "apps" hosted on the platform, it is a very closed and restricted world. This is not entirely the fault of Android/Google, FOSS licences, or even Linux. There are market dynamics that are hard to antagonise, especially where there are third-party developers involved. These don't inherit their values and philosophy from Android because more often than not they target multiple platforms (usually iOS as well).
The bottom line is, while Android is an open/free platform, Android phones as a whole typically contain or can carry non-free bits. But blame should be placed not on Android developers who work for Google; In fact, if MeeGo managed to gain the market share of Android, it too would probably find itself in a similar position. As for WebOS, it was closed (the platform) all along, so Android is not the least permissive among Linux-based mobile platforms. It is rumoured that Amazon might pick WebOS up.
Another point worth making is that Android is free as in commodity, not just free to modify and redistribute. Just because Microsoft is extorting some companies that sell Android doesn't make it any less free. It just makes those particular phones from those particular companies Microsoft-taxed appliances. Android itself is free. This is unlikely to change any time soon. But there are attempts to change perceptions, especially with Microsoft spreading FUD about being sued unless paying Microsoft for Android. It is a subject we have been covering for years. █
Permalink
Send this to a friend