10.12.11
Gemini version available ♊︎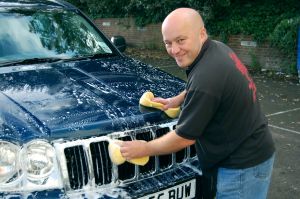 Summary: Giving the Microsoft-taxed distribution some free help and "community" angle, the SUSE way; fallacies and wrongs
PEOPLE might not like to hear about it, but OpenSUSE is a case of helping the wrong project, unless the project gets forked and made completely independent from SUSE, which is led by Microsoft.
With the collapse of Novell we saw coming into existence several different strands. One is Xamarin, which .NET proponents are championing, but another is SUSE, which is not the same SUSE that Novell bought. The 'new SUSE' is sponsored by Microsoft to help Microsoft get its noose around enterprise users of GNU/Linux (those who use Red Hat or Debian for example). Many such users would not be foolish enough to wrap this noose around their neck, so this whole Microsoft patents toll booth (SUSE) gets painted a "community project" with help from employees such as Jos Poortvliet, who asks for free testing of the project (they even call it "OpenAQ" to openwash the thing). Jos writes:
Testing complex software is a crucial part of development. However, in- depth, frequent testing is difficult, time-consuming and boring.
Yes, and SUSE wants volunteers to help the company out by doing this "difficult, time-consuming and boring" task. All that sponsorship from Microsoft is not enough apparently. Here is an article about it which says: "The openSUSE Project has announced the 1.0 release of the unique cross-distribution-capable, fully automated testing framework openQA."
We realise that there are OpenSUSE fans who even SUSE-ise their cars, write technical articles and edit the Weekly News, but why shave development costs off SUSE? Are $100,000,000 not enough to build a patent trap and joint extortion racket as well as pay some testers? They are not only stabbing GNU/Linux in the back with their patent deal; they also look for suckers in the community who will give away their time helping this. The way they'll advertise it is something along the lines of "get Linux support from SUSE (Microsoft) with patent peace of mind (Microsoft patent tax) and a (fake) development community." They can shove those ads alongside search results for Ubuntu, Debian, Red Hat, etc. That is their well-funded strategy anyway.
Attachmate never cared about Free/open source software. It never even practised it. So why give away any efforts to it? Over in YouTube, there are some new videos about Novell products and also some speeches. The Attachmate-organised BrainShare videos of the keynote and beyond help show the company's apathy towards volunteers (other videos are still being uploaded [1, 2, 3, 4, 5]). Why help this company? The CEO said nothing about the community in his keynote. █
Permalink
Send this to a friend