10.28.11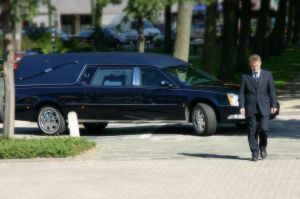 Summary: How and why people lost respect for the company which turned from an underdog into an attack dog
DISDAIN of Apple seems to have increased — not decreased — in recent years. It is not a matter of scale. Look at IBM for example. It is possible to be an incredibly large company with a huge number of employees (e.g. HP) yet not be envied or ridiculed much. Some companies choose to violate the law, some choose to brag and to attack their competitors, whereas some do a combination of all those things or none of those things.
"It is possible to be an incredibly large company with a huge number of employees (e.g. HP) yet not be envied or ridiculed much."Apple reputation among non Apple followers (not the same as customers) took a hit when the company chose to create its own scandals, choosing litigation over innovation and underpaid labour in China over American workers for example. There are many reasons to dislike Apple, but this post will not make a comprehensive list (there is one for Microsoft in multiple languages). To us, Apple's main 'sin' is that it is attacking Linux. We do not concentrate on labour law, environmental issues, or even the personal lives of people (or even the death of people, with exceptions where truth gets perturbed). Steve does not get much love in Diaspora, not even after his death. There are derogatory characterisations of him (reminiscent of Nazi propaganda posters) and junk patents like the infamous slide to unlock are not helping the popularisation of the company over there. One noteworthy article that we found published this week is this response to Steve Jobs' lies:
Why Steve Jobs Was Wrong About Android Being a 'Stolen' Product

One of the many revelations in the biography of Steve Jobs from author Walter Isaacson is Jobs' assertion that Android was a "stolen product." According to Hayley Tsukayama's report in The Washington Post, Jobs was furious about Android and vowed to spend all of Apple's cash to destroy it. The problem is Jobs was wrong about Android. Or if he's right, then the iPhone was also a stolen product.

The reason that Steve Jobs was wrong is fairly simple to see if you've watched technology product development over the years. Nearly every product grows on the work done before it and the iPhone (and iPod Touch) are no exception. Apple created a very nice design for the iPhone, a design that was innovative, included new ways of doing things and most of all was attractive. But the iPhone was a derivative of other products, and while it was an improvement over what came before it (as it should be), it still depended on the ideas developed in those earlier products.

You have to ask yourself what it was that Jobs thought made Android a stolen product. Was it the user interface of icons on a screen that launched applications when touched? Palm had that feature years before Apple ever had a phone. Was it the touch-screen? Palm had that, too, although it worked better if you used a stylus, but then, so does the iPhone. Was it the third-party applications? Several handheld devices had that long before the iPhone, including some Windows-driven phones as well as those from Palm. Was it the integration of email and the personal digital assistant? There were a lot of those out there, too, including the BlackBerry devices.
We wrote about Jobs' allegations last week. "Only Apple thinks they have the right to borrow ideas that then — somehow — become their exclusive property," wrote Ron in USENET. He is right. Considering Steve's lies to disown his own daughter, nobody should be too shocked. "Please leave us alone," Jobs wrote to a college student. Why should we be exceedingly respectful to those who never respected their neighbours? Moreover, it would be sick to admire and glorify such people. Some readers insist that it is bad for us to criticise Apple and Jobs. But why should they be treated differently from Novell and Microsoft?
Notable Apple followers are currently cursing Richard Stallman (yes, still), characterising his reasonable remarks. Dr. Stallman found our what happens — at least from a PR angle — when criticising a company which acts more like a monastery led by someone deceased on a pedestal (North Korea comes to mind), only further reinforcing the belief that there is something sinister and irrational about Apple. We won't ignore it. █
"FSF did some anti-Apple campaigns too. Personally I worry more about Apple because they have user loyalty; Microsoft doesn't."
–Bradley M. Kuhn (SFLC)
Permalink
Send this to a friend