12.21.11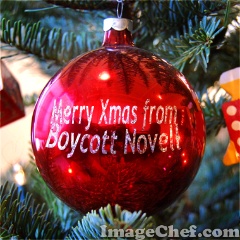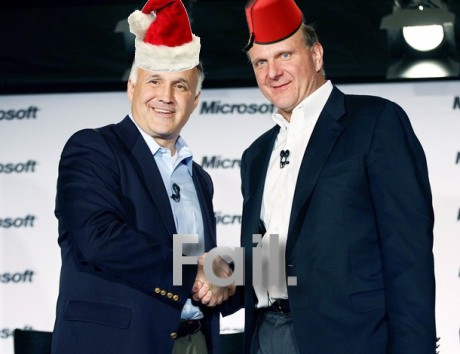 Our posting volume will decrease in the coming days. There is not much to report on.
Multinational proprietary cartel taking turns in Linux smackdown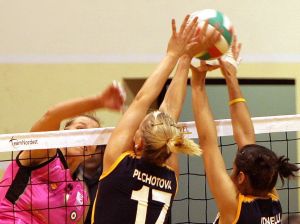 Summary: Updates on the Oracle, BT, and Apple actions against Android
FOLLOWING some delays at the US-based embargo agency known as ITC, the word came out about yet another example of anti-competitive tactics, this time from Apple. This affects Linux/Android in a very concrete way as we shall explain in this post.
"All that proprietary giants like Apple and Microsoft can do is throw patents at the 'problem' and occasionally use some patent trolls from the outside, adding wood to the fire."As a bit of background, consider the fact that Linux/Android is gaining in the mobile market and figures from yet more analyst groups say that the same is about to happen on tablets. All that proprietary giants like Apple and Microsoft can do is throw patents at the 'problem' and occasionally use some patent trolls from the outside, adding wood to the fire. Steve Jobs' close friend, Larry Ellison, sure throws a lot of lumber into this fire, but it gradually backfires. One patent at a time, Oracle's case against Google is disintegrating. One ally of Microsoft, BT, is also throwing some wood into the fire with this new patent lawsuit that runs to the core. The British press wrote a lot about it, whereas, putting Bill Gates-funded publications aside, here at Techrights we wrote about BT for years, also in relation to patents and its relationship with Microsoft (I also wrote about BT in my personal blog [1, 2, 3, 4]). We basically saw that coming. Here are the latest details:
British Telecom is claiming billions of dollars of damages from Google in a lawsuit filed in the US which says that the Android mobile operating system infringes a number of the telecoms company's key patents.
What motivated BT to sue? The company knows it is bad for PR, but perhaps causing damage to Android/Google was of interest and priority. BT would not have done this to Microsoft/Windows. Remember how hostile Nokia became towards Android after Microsoft had infiltrated it. Patent aggression became part of it and clues of it persist in existence. Apple and Nokia opposed open/free Web video and Apple paid Nokia, only to further harm the Web:
Apple has been garnering quite a reputation for itself as a patent bully, for example using patents around the world in an attempt to stop Samsung competing in the tablet market, and bolstering patent trolls. But that's not enough for the company, it seems: now it wants to use patents to block open standards.
So much for innovation, eh? As this legal fight between Apple and Samsung continues we learn that:
KOREAN ELECTRONICS GIANT Samsung has entered more claims against Apple in their patent battle in Germany.

The two firms are locked into a war over software and hardware patents and are taking their battles to courts across the globe.

According to Reuters Samsung has filed additional claims in Germany that allege four more patent infringements in the ongoing case there. A spokesperson confirmed this to the news agency.
Remember that Apple started this whole feud.
The ITC, which based in the US, harms companies from Asia at Apple's behest (yet again) and Rupert Murdoch's press says that "Apple Ruling Hits Android" (remember that Murdoch and his press hate Google [1, 2, 3, 4, 5, 6, 7, 8, 9, 10, 11, 12, 13] and embrace DRM/Apple):
…it found that some HTC smartphones using Android violated only two claims of one Apple patent related to extracting information such as phone numbers from emails and doing something with the information, such as making a phone call. That invention, sometimes described as covering "data tapping," allows users to grab data embedded in an unstructured form, like an address, and use it in another phone application, such as mapping.
This patent is a joke. It's about software patents again. Groklaw has this to say:
We often hear a comparison between the cold war and the large accumulation of patents and their use in the information technology sector. Terms like "mutually assured destruction," "throw weight," and others have been in vogue for some time. But I have often viewed the actions of some large IT players and their assertions of infringement of trivial patents as being more akin to sprinkling nails on the highway. That is, just like a driver in a race throwing nails on the road to puncture the tires of following competitors, some of these large patent holders sprinkle their trivial (and worthless?) patents around to slow down their technology competitors. That's my view of what Apple has been doing of late, particularly in its action before the International Trade Commission against HTC.
Apple innovation means embargo and unfair competition. Against Monopoly called it "another example of why we need to get rid of patents on software." Android Guys shrugs it off by saying that the "victory means little" because:
So what exactly does this mean for U.S. users? Well, nothing really…
Actually, we beg to differ because unless this systemic malfunction is addressed, customers and developers will continue to suffer. Tyrants and lawyers are taking over the industry. It's a class war between power/greed and labour. The corporate press — Murdoch's included — almost always takes the side of tyranny. The Wall Street Journal, for instance, exists around greed. It helps the paper-pushers beat producers. █
Looking for new cash cows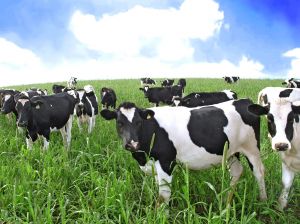 Summary: Products that are 'cloud' based take priority in Novell and SUSE circles
NEWS about "Novell" is very scarce by now. The company was sold earlier this year and many of its products are unheard of by now. Some got axed.
Regarding Vibe, which Novell tries to promote in YouTube, abeNd.org (another Novell watcher) explained to us that "vibe on-prem wasn't declared dead, it was the free hosted version that novl dropped,
"[T]he vibe product mentioned, the "hosted" version was killed earlier this year, but the "onprem" version is still being developed, 3.2 came out about a month ago & there have been minor patches just the last week."
We appreciate this clarification, which will prevent uncertainty or inaccuracy in the future. Later this month we will catch up with some Novell and OpenSUSE news, which recently announced its new board, comprising the following folks.
The votes are as follows:

Pascal Bleser (172 votes) – 79%

Will Stephenson (104 votes) – 48%

Andrew Wafaa (90 votes) – 41%

Pavol Rusnak (81 votes) – 37%

Manu Gupta (60 votes) – 28%

Richard Brown (43 votes) – 20%

Marcus Moeller (42 votes) – 19%

Chuck Payne (16 votes) – 7%
"It should come as no surprise that the 12.1 release of OpenSUSE delivers a polished, high-performing operating system fit for just about any task," writes Paul Ferrill, so perhaps OpenSUSE will keep a bit of a niche there. As we showed before, OpenSUSE lost a lot of valuable people, including one who gets a shoutout from the Community Manager owing to his SUSE ties (shown here). SUSE brain drain/loss is unlikely to facilitate growth and our prediction is that SUSE will become increasingly dependent on Microsoft over time. Attachmate sure isn't helping.
SUSE does not fulfil the vision of Free/Open Source software. It's about something else altogether. █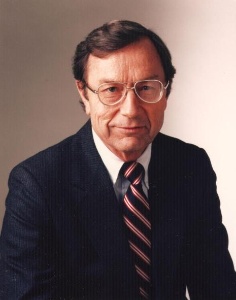 Summary: The Novell vs. Microsoft case in a nutshell
THE NOVELL of Noorda claims that Microsoft misled and still pursues in damages just about as much as the 'new' Novell is worth, based on this article which says:
Microsoft deliberately misled Novell in a bid to steal a march on the company with Windows 95, according to lawyers pursuing a $1 billion lawsuit against the Redmond-based software giant.
This trial is also covered by Groklaw, which says that:
Microsoft and Novell each summed up its case for the jury yesterday in Utah, in the antitrust trial Novell brought against it regarding WordPerfect and Quattro Pro. Yes, it's almost over. We had a reporter there for part of Microsoft's closing statement today, and Bloomberg fills in the rest, along with the Salt Lake Tribune. TechFlash has coverage as well. And we also have most of the latest documents for you.

Since we last looked in, Microsoft's motion for judgment as a matter of law was denied, but Novell's motion to reopen the case to present more evidence was denied. I confess I have been disturbed by reports of this judge's conduct at this trial, but the thing about juries is that they are not predictable. So, we'll see. Maybe they feel the same way I do about the judge. But one thing is for sure, whoever loses will almost certainly appeal.
This ended up as a mistrial with a hung jury, but Pamela Jones had claimed that the "Holdout Juror Was Convinced Microsoft Was Guilty of Anticompetitive Behavior". To quote:
The one holdout juror, Corbyn Alvey, in the Novell v. Microsoft antitrust trial over WordPerfect and Quattro Pro has now spoken. And it's extraordinary. In an interview by KSL-TV, he says that he was convinced that Microsoft was guilty of anticompetitive behavior. His doubt was whether Novell was damaged by it, so he voted no on the marketplace issue, but yes on the allegation of anticompetitive behavior.

Wow. That means that all 12 jurors found Microsoft guilty of anticompetitive behavior. The video is extraordinary. Alvey even says that, while he'd not wish to call Bill Gates a liar, he certainly saw that his testimony on the stand did not match up with his emails from the 90s that Novell presented.
The case was eventually dismissed and the Microsoft booster spoke of retrial:
Novell's reanimated antitrust case against Microsoft's Word is reported to have hit "hopeless" deadlock, with Novell pushing for a fresh trial.

A jury in Salt Lake City hearing the $1bn case can't make up its mind whether Microsoft broke the law, according to The Wall St Journal.

According to the WSJ, after a brief examination of the case the jury became quickly and "hopelessly" deadlocked. Jurors received the case Wednesday and on Friday morning told Judge J Frederick Motz they were deadlocked.
According to the VAR Guy, "Microsoft, Novell [may be] Negotiating WordPerfect Settlement" because according to sources:
Attorneys for Microsoft and Novell apparently are trying to negotiate a settlement to address Novell's $1 billion lawsuit against Microsoft. The negotiations started after Novell's case against Microsoft ended in a mistrial/hung jury. The big question: Will Microsoft write a big settlement check to Novell, or will Novell seek a retrial?
For the time being, there is only a mistrial:
A seven-year-old antitrust case brought by Novell against Microsoft has ended in a mistrial after jurors were unable to reach a unanimous verdict.
The unfortunate thing is that no matter what happens, by breaking the law Microsoft repeatedly crushed competition and by the time there was a trial and even a settlement Microsoft had already established a position that abuses customers (e.g. overprices and under-delivers), destroys many jobs (so money goes to very few people), and demonstrates to us that crime pays off. █
Contents
Desktop

Kernel Space

The Big 3.0 and 20th Anniversary

Granted, the jump to 3.0 wasn't a technical achievement so much as Linus giving in to the voices in his head. Still, the 3.0 milestone is pretty nifty.

The version bump went hand in hand with the 20th anniversary of Linux, of course. As Linus wrote when the 3.0 kernel went out, "it's simply a way to drop an inconvenient numbering system in honor of twenty years of Linux. In fact, the 3.0 merge window was calmer than most, and apart from some excitement from RCU I'd have called it really smooth."

X-Server 1.12 will include proper support for touch screens with multitouch capabilities. All three major manufacturers of graphics hardware for PCs have released new drivers. Linux 3.0 is still being maintained even though Linux 3.1 has already been out for a few weeks.

What exactly is the Linux Kernel and what makes it different than, say Windows or Mac System X? I'm not going to get too deep into the weeds on this one because, quite honestly, I'm not qualified to discuss Kernels beyond the basics. I'm really going to focus on the hardware/software interface aspects of the kernel pros and cons.

Graphics Stack

Last week there were a number of commits to the Nouveau DRM kernel tree by Red Hat's Ben Skeggs, several of these commits bring interesting new features and support.

With the Linux 3.2 kernel reaching the end of its development and the merge window for the Linux 3.3 kernel opening in January, it's time for kernel developers to get ready.

Applications

The last edition of Linpus Lite that was reviewed on this website, was Linpus Lite 1.4, and that was in September 2010 (see Linpus Lite 1.4 review). That edition was good in some ways, bad in others, but in general, was usable, though it lacked basic security features that I expected to see in a modern Linux distribution.

The latest release, therefore, provides an(other) opportunity to see what, if anything, has improved in this RPM distribution. But while the review is being readied, here are a few screen shots from a test installation. If you would like to take it for a spin yourself, you may download an installation image here.

New Releases

Red Hat Family

Only a week after releasing CentOS 6.1, the CentOS project finished up version 6.2 of its CentOS community version of Red Hat Enterprise Linux (RHEL), while Oracle launched Oracle Linux 6.2 — a RHEL 6.2 clone that adds the company's Unbreakable Enterprise Linux kernel. Meanwhile, Red Hat released a beta of its long-lifecycle RHEL 5.8 platform and announced strong third quarter earnings.

According to Red Hat, there is a misconception in the marketplace that middleware can be difficult to use for content creation. It's a misconception the company aims to challenge with the new JBoss Enterprise Portal Platform 5.2 release. Red Hat is also tackling the issue of middleware server management with the new JBoss Operations Network 3.0 release.

This example of a minimal desktop shows how to manually create partitions using ext3 and ext4 for a server that has a minimal desktop for a graphical interface. Here are the choices to complete that install.

Fedora

Debian Family

Derivatives

Canonical/Ubuntu

Daniel Holbach from Canonical proudly announced a few minutes ago, December 19th, the dates for the next year's first Ubuntu Developer Week event.

Flavours and Variants

Unlike Ubuntu, Linux Mint does not keep the size of their distribution's ISO image to 700 MB. The latest release "weighs" about 1Gb. It is larger than a CD, so you need either a DVD-R(W) or a USB stick to get this operating system booted or installed.

Phones

Android

Samsung's Galaxy Nexus is now the "king fish" of Android communicators in screen size, speed, and operating system functionality, according to this eWEEK review. But, its 4.65-inch screen makes the $300 device a challenge to hold by those whose hands are average-sized or smaller, the author adds.

Cricket Communications announced its most powerful Android smartphone, a four-inch Android 2.3 handset with a 1.4GHz processor and an eight-megapixel camera. Priced at $250 without contract and $55 per month in fees, the Huawei Mercury is the first U.S.-destined variant of the Huawei Honor, being released this month in a variety of global markets.

Sub-notebooks/Tablets
Web Browsers

Oracle/Java/LibreOffice

In its new role as steward of the OpenOffice.org open source office suite, the Apache Software Foundation expects to offer an Apache-branded version of the package for developers in 2012. Apache also is carefully guarding its trademarks.

Apache on Tuesday is releasing a statement about its OpenOffice efforts, entitled "Open Letter to the Open Document Format Ecosystem," which notes the planned 3.4 release, tentatively slated for early 2012. Apache has just about completed with code clearance stage of the effort, said Don Harbison of the Apache OpenOffice project management committee in an interview.

Having cranked Solaris Unix up to 11, software giant Oracle has now revved up a new companion set of compilers that work with the new operating system as well as the current Oracle Linux clone of Red Hat's Enterprise Linux.

CMS

Public Services/Government

Several Brazilian government entities heavily involved with IT had already signed the "Brasilia Protocol" in 2008, a mutual commitment to Open Data Formats. Similarly, many government sectors were already implementing changes towards open source internally. This new Law formalizes this commitment and extends it to the whole of the public administration in the State of Rio de Janeiro.

Openness/Sharing

Open Access/Content

A decade after MIT began to put its teaching materials and lectures online via the OpenCourseWare platform, the university has announced that it will leverage these materials to provide an online certification program, currently termed MITx. Although these certificates won't have the same weight as an MIT degree, they will indicate mastery of specific subject areas. The whole system will be built on top of an open-source software platform, which may enable other universities to follow in MIT's footsteps.
Finance

Goldman Sachs Group Inc. spent $800,000 in the third quarter to lobby the federal government on rules for implementing the Dodd-Frank Wall Street reform act and on other financial services issues, according to a disclosure report.

Civil Rights