12.21.11
Gemini version available ♊︎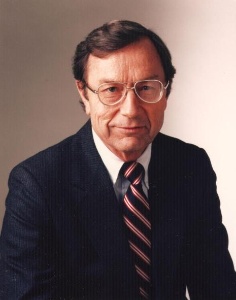 Summary: The Novell vs. Microsoft case in a nutshell
THE NOVELL of Noorda claims that Microsoft misled and still pursues in damages just about as much as the 'new' Novell is worth, based on this article which says:
Microsoft deliberately misled Novell in a bid to steal a march on the company with Windows 95, according to lawyers pursuing a $1 billion lawsuit against the Redmond-based software giant.
This trial is also covered by Groklaw, which says that:
Microsoft and Novell each summed up its case for the jury yesterday in Utah, in the antitrust trial Novell brought against it regarding WordPerfect and Quattro Pro. Yes, it's almost over. We had a reporter there for part of Microsoft's closing statement today, and Bloomberg fills in the rest, along with the Salt Lake Tribune. TechFlash has coverage as well. And we also have most of the latest documents for you.

Since we last looked in, Microsoft's motion for judgment as a matter of law was denied, but Novell's motion to reopen the case to present more evidence was denied. I confess I have been disturbed by reports of this judge's conduct at this trial, but the thing about juries is that they are not predictable. So, we'll see. Maybe they feel the same way I do about the judge. But one thing is for sure, whoever loses will almost certainly appeal.
This ended up as a mistrial with a hung jury, but Pamela Jones had claimed that the "Holdout Juror Was Convinced Microsoft Was Guilty of Anticompetitive Behavior". To quote:
The one holdout juror, Corbyn Alvey, in the Novell v. Microsoft antitrust trial over WordPerfect and Quattro Pro has now spoken. And it's extraordinary. In an interview by KSL-TV, he says that he was convinced that Microsoft was guilty of anticompetitive behavior. His doubt was whether Novell was damaged by it, so he voted no on the marketplace issue, but yes on the allegation of anticompetitive behavior.

Wow. That means that all 12 jurors found Microsoft guilty of anticompetitive behavior. The video is extraordinary. Alvey even says that, while he'd not wish to call Bill Gates a liar, he certainly saw that his testimony on the stand did not match up with his emails from the 90s that Novell presented.
The case was eventually dismissed and the Microsoft booster spoke of retrial:
Novell's reanimated antitrust case against Microsoft's Word is reported to have hit "hopeless" deadlock, with Novell pushing for a fresh trial.

A jury in Salt Lake City hearing the $1bn case can't make up its mind whether Microsoft broke the law, according to The Wall St Journal.

According to the WSJ, after a brief examination of the case the jury became quickly and "hopelessly" deadlocked. Jurors received the case Wednesday and on Friday morning told Judge J Frederick Motz they were deadlocked.
According to the VAR Guy, "Microsoft, Novell [may be] Negotiating WordPerfect Settlement" because according to sources:
Attorneys for Microsoft and Novell apparently are trying to negotiate a settlement to address Novell's $1 billion lawsuit against Microsoft. The negotiations started after Novell's case against Microsoft ended in a mistrial/hung jury. The big question: Will Microsoft write a big settlement check to Novell, or will Novell seek a retrial?
For the time being, there is only a mistrial:
A seven-year-old antitrust case brought by Novell against Microsoft has ended in a mistrial after jurors were unable to reach a unanimous verdict.
The unfortunate thing is that no matter what happens, by breaking the law Microsoft repeatedly crushed competition and by the time there was a trial and even a settlement Microsoft had already established a position that abuses customers (e.g. overprices and under-delivers), destroys many jobs (so money goes to very few people), and demonstrates to us that crime pays off. █
Permalink
Send this to a friend