12.21.11
Looking for new cash cows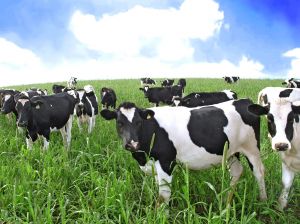 Summary: Products that are 'cloud' based take priority in Novell and SUSE circles
NEWS about "Novell" is very scarce by now. The company was sold earlier this year and many of its products are unheard of by now. Some got axed.
Regarding Vibe, which Novell tries to promote in YouTube, abeNd.org (another Novell watcher) explained to us that "vibe on-prem wasn't declared dead, it was the free hosted version that novl dropped,
"[T]he vibe product mentioned, the "hosted" version was killed earlier this year, but the "onprem" version is still being developed, 3.2 came out about a month ago & there have been minor patches just the last week."
We appreciate this clarification, which will prevent uncertainty or inaccuracy in the future. Later this month we will catch up with some Novell and OpenSUSE news, which recently announced its new board, comprising the following folks.
The votes are as follows:

Pascal Bleser (172 votes) – 79%

Will Stephenson (104 votes) – 48%

Andrew Wafaa (90 votes) – 41%

Pavol Rusnak (81 votes) – 37%

Manu Gupta (60 votes) – 28%

Richard Brown (43 votes) – 20%

Marcus Moeller (42 votes) – 19%

Chuck Payne (16 votes) – 7%
"It should come as no surprise that the 12.1 release of OpenSUSE delivers a polished, high-performing operating system fit for just about any task," writes Paul Ferrill, so perhaps OpenSUSE will keep a bit of a niche there. As we showed before, OpenSUSE lost a lot of valuable people, including one who gets a shoutout from the Community Manager owing to his SUSE ties (shown here). SUSE brain drain/loss is unlikely to facilitate growth and our prediction is that SUSE will become increasingly dependent on Microsoft over time. Attachmate sure isn't helping.
SUSE does not fulfil the vision of Free/Open Source software. It's about something else altogether. █
Permalink
Send this to a friend