12.28.11
Gemini version available ♊︎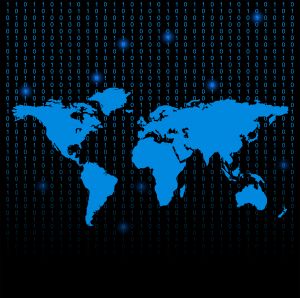 Summary: Response to erroneous claims that the back door to software patents has been successfully set up
ATTEMPTS were made to pass the unitary patents before Christmas. Did that succeed? Well, let us see what people are saying.
A critic calls it an undone "done deal" because:
Unitary patent: an undone "done deal"

On December 1st 2011, the Committee on Legal affairs of the European Parliament has published a press release welcoming with pride that negotiations about the unitary patent have succeeded in reaching a « final agreement » between the Council of the European Union and rapporteurs of the European Parliament. However, issues already raised by April, including questions on the legality of the adopted solution1, are not solved yet. Concerns about powers left to the European Patent Office, which is well-known for its attempts to legalise software patents2, have neither been addressed.
April wrote a press release on the subject (English version). To quote:
Members of the Committee on Legal Affairs (JURI) of the European Parliament have given a rubber stamp1 on an agreement, negotiated behind close doors2 with the Council, about the introduction of a unitary patent and a unified patent jurisdiction. Unfortunately, today's vote has failed to address major legal issues surrounding this project, which are likely to make the regulation voided by the Court of Justice of the European Union (CJEU). Moreover, the architecture of the unitary patent as voted today betrays the withdrawal from European Union (EU) legislators in deciding about EU policy on innovation for the profit of the European Patent Office, a self-governed non-EU agency, which is notably known to favour software patents against the letter and the spirit of European Patent Law.
This is thus far failing to materialise and JURI vote is all they have. There is silly talk about "green light", but do not be confused by it. To quote:
The EU came a step closer to getting a single patent system on Tuesday, when a deal struck by European Parliament representatives and the Polish Presidency of the Council was backed by the Legal Affairs Committee. The new EU patent would be substantially cheaper and thus more competitive than current ones. Parliament succeeded in adapting the proposed regime to small firms' needs.
As the FFII's president noted at the time, "JURI or EP can give as many green lights as they want, their legal construction is unstable…"
Gérald Sédrati-Dinet says: "gonna love this council doc on compatibility of #upc with opinion 1/09″
Well, the results of the JURI vote on the unitary patent can be seen here and reactions are telling:
I got a depression after reading the results of the JURI vote on unitary patent
"If Unipat was getting as attention as ACTA, it would be dead already," he wrote later. But this is far from a "done deal" and we shall keep an eye on it. Now more than ever we need to fight back and pressure politicians. █
Permalink
Send this to a friend