01.13.12
Gemini version available ♊︎
Still axing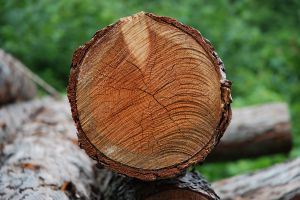 Summary: Microsoft is reportedly preparing to lay off many more people (enough to require public disclosure) as sales decline
Mr. Cringely predicts that Steve Ballmer will be ousted (or leave) this year. His prediction begins to seem quite reasonable given that more layoffs are reportedly coming. Layoffs at Microsoft have been going on quietly, but Microsoft need only report this to shareholders when it happens in large numbers (while offshoring and avoiding tax as a matter of routine, without disclosing that). We have a wiki page about Microsoft layoffs and this time too Microsoft boosters tried to downplay this news by writing stuff like "we've also heard rumblings of layoffs coming, but these rumors come up frequently and often are not borne out."
Here is the original report and another Microsoft booster who writes:
Another year and another shake-up is coming to Microsoft. A restructuring of the team responsible for how Redmond is perceived and sells itself will be announced in the next 30 days, Bloomberg reports.
The same source tells us about product delays/postponement which probably turns out to be a cancellation (the monopolist "cans TV plans following poor reception"). Pro-Microsoft sources tend to misreport the news (in Microsoft's favour), but one Microsoft-hostile source says:
The Redmond company, which harbours ambitions of becoming a content service provider much like Apple and Netflix, has been trying to set up its own video streaming service for well over a year. Now Reuters is reporting that the firm has shelved those plans following a less than enthusiastic response from the big media content studios.
TVs will most likely continue to run Linux and Android. Even Canonical is trying to enter this market now (as revealed in CES). Microsoft's long list of dead products will keep growing (we no longer expand it or research the subject) and the executive retreat will most likely continue (these wiki pages are out of date since we stopped tracking the subject).
Microsoft shrinks as desktops/laptops decline and even Microsoft finally admits this (having denied it before). To quote:
Senior Microsoft executives are warning that PC sales in the last quarter will be lower than expected, saying the effects of the floods in Thailand are having a lingering impact.

CFO Tami Reller told a JPMorgan Chase & Co. conference that the flooding was causing the PC industry more serious problems than had been expected. Analysts are predicting flat sales or a slight decline Reller said, but she warned that the figures could be significantly lower for some time to come, which will mean reduced Windows licensing and application revenues.
Microsoft is whining about natural disasters as an excuse that exempts Microsoft itself from blame. Hilarious. █
Permalink
Send this to a friend