01.21.12
Gemini version available ♊︎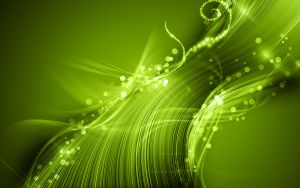 Summary: A roundup of SUSE news and OpenSUSE in particular
SUSE is a project/product that Microsoft uses to tax GNU/Linux. It recently got a boost from a VMware/Dell deal, as we covered some days ago.
The "community" side of it shut down due to problems and later in protest (just the other day). It's about SOPA. There is also ongoing maintenance:
It's now the beginning of a new year (happy 2012 everybody!) and I'm writing about some changes that happened at the end of the last year and the period right after the openSUSE 12.1 release. Especially Coolo has used this to do a big cleaning up of our factory distribution touching most of openSUSE's 4000+ source packages this way.
There are some new graphics from Andres [1, 2, 3] and packaging of new stuff, but then again we also find removals (discontinuing support for 32-bit Xen host in openSUSE12.1). The project is not as prominent as it used to be, so there is generally little activity there. The community manager will be at FOSDEM based on this post:
Oh, and yes, I plan to be at FOSDEM. And so should you – all your friends will be there!
Also about FOSDEM from another member of the project:
Our stand is going to be on the Ground Floor of Building K from 9am on Saturday 4th February till 6pm on Sunday 5th February
SUSE folks hope for Google funding:
I really hope most of the students will stay around and continue the amazing work they do if not openSUSE in FLOSS generally.
Michal Hrušecký writes about OpenStack in a few posts and also mentions MySQL in OpenSUSE. There is a new derivative of version 12.1 out and current usage of OpenSUSE is assessed by a member. Back in the old days (around SuSE 8.1, the distribution came with some neat Web development tools. Wolfgang writes about one of them:
I'm not a web designer really but I happen to be kind of responsible for packaging two web authoring applications in openSUSE which are SeaMonkey's Composer and KompoZer. While the SeaMonkey integrated editor is somewhat limited (AFAIK) KompoZer (which was forked from Nvu at some point) has more advanced features. But KompoZer development seems to be pretty slow and it misses quite some of the new web stuff which is around nowadays. In addition the current version is BETA for quite some time now and seems to have a major issue in openSUSE 11.4 and 12.1.
last but not least, Novell is targeting Macs now, not GNU/Linux. To quote its latest announcement:
Novell Kanaka for Mac helps IT organizations eliminate manual work-arounds to integrate their Mac users. The plug-in uses native Mac* AFP protocol support making it the most comprehensive and advanced cross-platform server for mixed Windows*, Linux* and Mac clients.
Novell is not focused on what it said it would focus on. It's just more proprietary software. So to those who wonder what happened to Novell, we're keeping abreast and reporting. █
Permalink
Send this to a friend