01.29.12
Gemini version available ♊︎
Class warfare radicalised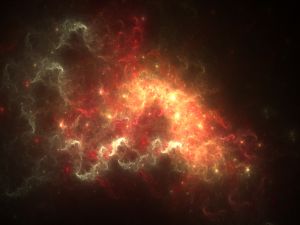 Summary: After papers and schools are receiving massive bribes from "king of the universe" Bill Gates (to push an agenda) dissenting voices get removed or suppressed
THE GATES Foundation is still occupying and looting the US education system, bringing to it private interests that include but are not exclusive to Microsoft Corporation. We have given many examples here before (see this index).
The US public, back when it occupied Oakland, won the support of a teacher who wrote:
That's what Race to the Top was all about. It was a big con paid for with our tax dollars and brought to you by Bill Gates and Eli Broad.
Bill has many paid cheerleaders, hired through PR agencies (in addition to a million or more bucks a day in expenditure to control the press). We still become increasingly aware of more institutions that are funded by Gates, sometimes without disclosing it. The Center for Global Development, for instance, turns out to be paid by Gates. According to this, Morduch too is funded by Gates, but "[a]t least he comes clean about most of his work being Gates Foundation funded."
Valerie Strauss, who previously worked under a leadership with Gates in it (until the scandal), lashes out at Bill Gates again. She writes:
Bill Gates was just in the news again, bemoaning the sorry state of America's schools, insisting that business leaders like him have a lot to teach us about measuring performance.

[...]

Are our billionaire education reformers interested in any of this information?

We can choose tax structures that underfund our schools, we can believe that we are collectively "broke" while some people stack up the billions, and still need tax breaks. But the data is in. The gulf between rich and poor is obscene. And the schools alone will not fix this. Sending more children to college will not fix this. Only social policies that aim to reverse the concentration of wealth will make a real difference.

Bill Gates can produce the most elaborate teacher evaluation system in the world, but any system built upon the two dimensional data provided by test scores will be trumped by the smell and taste of poverty in our classrooms, and the cold hard data that shows we are failing to provide the most basic level of support for our children to live healthy lives and learn well in school.
Strauss also wrote about "[h]ow Bill Gates throws his money around in education" (her article's headline). To quote:
What would happen if one of the wealthiest men in the world decided to remake the institution of public education in America? What if that man believed he understood the secrets to success, and sought to align the nation's schools to his vision and methods? What if he decided to devote all his time and considerable money to this objective? Could he succeed? We are in the process of finding out just how far money and a sharply defined agenda can take you.

[...]

Influence the media: Sponsor coverage of education in the media, including major television news events such as NBC's Education Nation. Last year's Education Nation was tied into the release of Waiting for Superman, which had a $2 million publicity effort sponsored by the Gates Foundation.
It probably won't be long before the publisher gets bribed and this voice of reason gets silenced. We saw that happening before. Here is part of an interesting comment we found in a blog of teachers who protest against Gates in Seattle:
Several PTA members asked questions about their connection to Stand for Children, they insisted that Stand was just one member of the coalition and did not drive policy, but also admitted that their platform had been chosen from a list of items suggested in a report created by Stand (and a consulting firm employed by Stand.) They also admitted that their funding comes from the Bill & Melinda Gates Foundation, but said that nobody influenced what they wrote in their grant application.
Gates' aggressive war on teachers, going as far as retaliating (by proxy) against opposition, is shown in this article:
A veteran teacher was suspended Thursday for rejecting the evaluator chosen for him under a Gates-funded initiative that is revolutionizing the way the Hillsborough County School District assesses its teachers.

School and union officials believe this is the first such act of defiance under Empowering Effective Teachers, a complex system of mentoring and evaluation funded by the Bill and Melinda Gates Foundation.

The district's action comes just one day after the couple themselves, Bill and Melinda Gates, toured Jefferson High School, where the computer mogul hailed the program as a national model and called its success "phenomenal."

[...]

The Gates system, funded in part by a $100 million grant from the foundation, replaces the old method of evaluating teachers, a somewhat informal process in which the principal or assistant principal filled out a checklist.
The same sort of thing tends to happen to journalists who report truthfully about the Gates agenda. We'll try to highlight more such examples (we covered several before). To those who are new to all this, take the time to learn what the press is paid not to cover. No single person (perhaps except Rupert Murdoch) controls the press like Bill Gates does. █
Permalink
Send this to a friend