02.03.12
Gemini version available ♊︎
Novell being emptied, then SUSE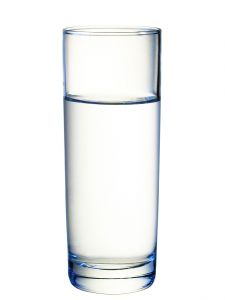 Summary: Key people continue to leave SUSE and the distribution is left without a compelling sales pitch
THE brain drain at SUSE continues as many of the familiar names, not just Greg K-H, are leaving the Microsoft-funded SUSE. It's funny that some of them will be serving SUSE's competition, e.g. by maintaining a kernel from RHEL for 10 years.
None of this exodus should be surprising to people who have followed SUSE in recent years (as we have). The project lost momentum, it has become quiet, and Attachmate seems reluctant to invest much in it (more on Attachmate's financial problems later). One of the executives of SUSE moves on to join other former SUSE executives:
ownCloud Inc., the commercial entity behind the popular open source file sync and share project, announced today that former SUSE executive and ownCloud co-founder Holger Dyroff, has joined the company as vice president, sales and marketing.
There are other SUSE people in there, as we showed in the past. And to quote a very recent article from CMS Wire:
ownCloud was formally founded last year, and in December the project announced that former SUSE and Novell executive, Markus Rex, would be joining the company as CEO and CTO.
Basically, SUSE has lost a lot of its leadership. Those who deny this would struggle to put together a counter-argument. Here at Techrights we faced the facts when Microsoft and Novell lied to the world about their patent deal and we still adhere to realism in this age of excessive PR and spin.
As Sean Michael Kerner put it the other day, one of the people behind OpenSUSE "Gives SUSE the Boot" and:
The move means that he's leaving SUSE – that's right kaput, no more SUSE for him.
He is one of the key people behind OpenSUSE's formation, so all that's left of the project is some tiny community and under-funded SUSE (partly funded by Microsoft). Here is an example of volunteer work:
I've been playing around a bit with SUSE Studio and I've created 'moniz', a openSUSE 12.1 based image with Cinnamon as default Desktop Environment. Currently it's in a very Alpha state and it's mainly the result of a series of tests to the functionality of SUSE Studio. I'm going to work more on this but locally using Kiwi.
OpenSUSE hopes to emulate the success of a two-men project, Linux Mint (maybe more than two people in practice). This is a sad testament to the weakness of OpenSUSE/SUSE, which was a leading distribution because Novell signed that treasonous deal with Microsoft. Not so long ago OpenSUSE suffered repeated downtimes and now it is getting new certificates, presumably for unrelated reasons.
"SUSE has become a mess that GNU/Linux does not need."The other day we found in YouTube this new video which says: "Not all Open Source Software is free, and not all free software is open source. Open Sourcing Software can be done not just for community, but for security or integration. A sure way to make your software well documented is to provide the source code so that those integrating with your system can see the limitations in the code itself. SUSE Linux from Novell is one such product."
Like we said before, SUSE is weird when it comes to access to code. Novell hides it or makes it hard to access. If one wants to fork "Microsoft Linux", e.g. to make a taxless SUSE, there are technical barriers to it, imposed by Novell for years.
SUSE has become a mess that GNU/Linux does not need. Its main purpose now it to replace RHEL with Microsoft tax and more Microsoft APIs. █
Permalink
Send this to a friend