02.03.12
Lost in the market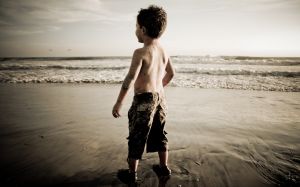 Summary: The company that bought Novell has a poor outlook, financial issues, and little signs of expansion/renaissance
THE CIRCUMSTANCES under which Novell got sold were mysterious to say the least. Nowadays, Novell products are still traded and marketed under the Novell brand, but the owner is not Novell. To quote a new example:
NetIQ's partner ecosystem includes more than 600 MSPs and resellers that serve over 12,000 business customers in North America, Europe, the Middle East and Africa (EMEA). The release arrives roughly one year after NetIQ gained identity and security management solutions from Novell, which Attachmate acquired.
We do not hear much from NetIQ. Then again, there is hardly any news from Novell and Attachmate, either. When there is news it is often bad news (like departures), but how about this from the business press? Attachmate wants loans:
Attachmate Corp. (ATTM), a systems infrastructure software provider, is seeking $400 million in loans to fund a dividend to sponsors, according to a person with knowledge of the transaction.

A $300 million incremental first-lien term loan due in April 2017 will pay 5.75 percentage points more than the London interbank bank offered rate, said the person, who declined to be identified because the terms are private. Libor, the rate banks say they can borrow in dollar from each other, will have a 1.5 percent floor.
Attachmate also needed to borrow money to buy Novell. Moody's, a corrupt analysts firm, downgrades Attachmate to negative outlook:
Moody's revises Attachmate's outlook to negative after dividend announcement, affirms B2 rating
Might Attachmate just die in a matter of years, just like Novell? Here is another news report about those loans. We are going to keep track of that in months to come. Later today we'll write more about Novell. █
Permalink
Send this to a friend