02.03.12
Gemini version available ♊︎
Back to being an addons company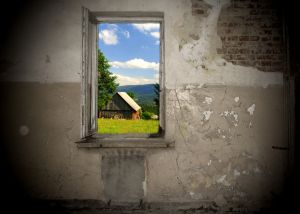 Summary: PR spin from Novell and money-grabbing moves that promote proprietary software rather than Free/Open Source software
OVER in YouTube, Novell keeps advertising Vibe [1, 2, 3], but how long might it take to see the Windows bias of this product? Well, here we have it right from Novell's own mouth:
Novell Vibe Add-in for Microsoft Office lets you create or update a document in Vibe directly from MS Office. The new Vibe Add-in feature is integrated into the MS Office environment so users can seamlessly edit and save files directly into Vibe in near real time without leaving the comfort of their MS Office environment.
We previously showed how other Novell communication products got integrated with Microsoft Skype, a reminder of which is here.
Novell's other products now target Macs, but still, not a word about GNU/Linux. To quote a press release about GroupWise 2012 and something else about Mac support, GroupWise now boasts "iPad support". More of that Mac hype can be found here, in one among few Novell announcements that we can find. The point we are trying to make is, Novell does nothing to advance GNU/Linux or even Open/LibreOffice in the enterprise. This was very different before the deal with Microsoft. In fact, Novell gave its patents to Microsoft and Apple.
As we find in the news, more GroupWise customers are ditching the platform. Here is one new example:
Utah will be moving off Novell GroupWise, which currently is being used by the state's executive branch. Novell is based in Provo, Utah.
Even Utah rejects Novell. What a blow. Considering the roots of Novell, this is symbolic too. This other new article states that:
When Macomb County officials a year ago began researching the best method to replace its existing Novell GroupWise technology, the Sheriff's Office expressed concerns over security.

"I'm all for saving money and doing what's right on the taxpayer side, but until we have assurances that information is going to be sent securely, we're going to stay on the GroupWise platform," said Sheriff Anthony Wickersham, who is concerned about emailing criminal information, driver's license records and addresses.
GroupWise is not secure either. It's all very perceptual and Novell used FUD in this case.
Here we have another company that tells us about Novell getting quite rusty in the enterprise:
Much interest in Resara Server has come from Netware users, who are under pressure to modernize their networks. With Novell's future uncertain, and the prospect of a costly investment in Suse Linux Enterprise or Microsoft Active Directory, Resara Server offers an attractive and cost-effective exit strategy. "The direction of Novell's products in recent years required us to look at other options", says Daniel Hedblom, System Administrator for the Sollefteå school district in Sweden. "We moved to Suse from Netware, but the resource needs for mono and .net made Zenworks unusable for us. Resara Server and Samba4 is a much cleaner solution, and we are glad to have found it".
Novell's future is indeed "uncertain"; the company itself was sold and the buyer is grappling with debt while GroupWise, for instance, keeps losing customers and the spin department says that there is momentum even where there is none (GroupWise is being ditched in large deployments). To quote:
It's a new day for Novell and GroupWise, and the future is bright.
It's nonsense. It's Novell's "PR blog" and it shows. Over at YouTube too it's just a lot of promotional/marketing videos for GroupWise [1, 2, 3, 4, 5, 6, 7, 8, 9, 10, 11] spread artificially by marketers rather than users. A look at Novell news summaries [1, 2] reveals more of a rotting company which is now clinging onto proprietary software (even Microsoft and Mac promotion) for cash. Novell deserves no sympathy from the FOSS world. It had its good days but in 2006 it defected. █
Permalink
Send this to a friend