04.02.12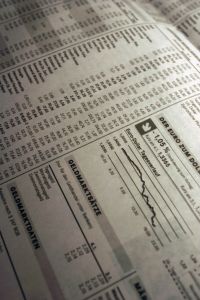 Summary: News updates on the patent cases against Android, the platform which quickly conquers the mobile phones and tablets space
PATENTS are a thorn on the side of Android's success. Now that Android and Linux are more tightly joined by the hip, defending one helps defend the other.
Not so long ago, Oracle and Google were urged to negotiate, resulting in a proposition that failed. This continues to be reported on [1, 2].
All those patent fights are proving to be costly and as one article put it last month: "Two upcoming cases in the United States – one against Motorola and the other against Samsung – have the potential to strike deeper blows on either side. The trials involve the legal rights to the core technology behind smartphones and tablet computers and whoever loses could face large damages and increased costs. That could raise prices for consumers."
Of course, as always, it is good for lawyers, for billionaires who run giant corporations, and it all comes at the expense of everyone else.
Around the same day Reuters published an article on a similar subject and fortunately enough Apple is not getting its way. While it accumulates more controversial patents it is failing to stop Android using them. The Indian press takes the side of Android, To quote this new article titled "touch is forbidden":
Many are trying, thanks to software patents. Patents have become a bane to the very essence of innovation. They are arsenals, ostensibly meant to defend but more often used to offend. Yahoo's lawsuit against Facebook over 10 patents further proves that weaponizing software patents is the last gasp of a dying business.

Which brings me to the news that Twitter is trying to patent one of the most instinctive gestures on the iPhone, what they call User Interface Mechanics. Anyone who has used a Twitter client on their phone knows to refresh the page: You "pull" it down and release. Others use this as well, like Google's Gmail mobile site.

But as Techcrunch noticed, this functionality isn't built into every core app on the iPhone (like the Mail app), and the reason is probably because it's potential lawsuit bait.
The Oracle case carries on and Groklaw keeps track of everything. Professor Webbink writes:
Not a lot of activity in the case yesterday. Only a couple of administrative filings. In the first (841 [PDF; Text]) the Court addresses what it expects to be somewhat crowded conditions in the public seating area of the courtroom at the beginning of the trial. In part this is due to the large size of the jury pool. So the Court has asked the respective parties to limit the size of their entourages.
Pamela Jones later adds:
Remember when there were all those scary headlines about Oracle suing Google for $6 billion for alleged patent infringement? Did that preposterous fantasy come true?

Instead, Google, without even any counterclaims of patent infringement to fire back, got almost all of Oracle's asserted patents tossed out as invalid by the USPTO in reexaminations. There's one left standing and another that might be valid if Oracle can successfully appeal a preliminary finding of invalidity by the USPTO, with a grand total of damages estimates from the court's independent adviser being less than a million, after adjustments, if Oracle can prove infringement, a very, very big IF.

Congratulations, Oracle, for shooting yourself in the foot.

Now there are some new scary headlines, like this one, "Why Google Might Be Going to $0″ this morning about how much money Google will have to pay because Google is being sued by Vringo, Vringo calling itself I/P Engine in the litigation, with predictions that Google will surely settle to avoid being valued at zero by the time Vringo is done with it.
The dispute is likely to continue for a while because neither side is backing off:
In the papers, Google argued that the trial could be shortened from its currently scheduled duration of eight weeks and sought to appear before US District Judge William Alsup instead of a jury. Oracle doesn't believe the trial schedule should be revised nor is it willing to waive its right to a jury trial.

Google estimates it will have to pay about $2.8 million if it's determined that Android infringes on two Java patents that are being reviewed in the case. The company, which is based in Mountain View, California, told Alsup that it's also prepared to pay 0.5 percent of Android's future revenue for one Java patent expiring at the end of this year and 0.015 percent of Android's future revenue for the other patent, which expires in April 2018.

The court papers don't explain how Android's revenue would be calculated. Google doesn't charge for Android, but makes some money from mobile advertising occurring on the software and third-party applications sold to run on the operating systems.
It is important to keep Android tax-free. When Free software is subjected to patent tax everything gets very tricky; primarily, redistribution is restricted. █
Permalink
Send this to a friend