04.02.12
Gemini version available ♊︎
Building patent fences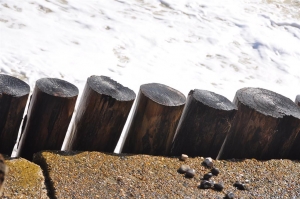 Summary: News about the patent system in general and about Microsoft's role in the fight against Android
IN a system that permits and even encourages monopolies on ideas, no wonder even behaviour gets patented [1, 2, 3]. It's all rather insane. Recently I was learning and working on the technical side of Splunk, which now turns out to be getting patents on searching log files. Are system administrators about to be massive-scale infringers? Why are abstract things being classified as patentable?
"Why are abstract things being classified as patentable?"Based on this news, Nokia is trying to get a patent on vibrating tattoos while still colluding with Microsoft (exploiting academia for brainwash) — the company that gets patents on goggles [1, 2, 3] and fights Google with patents.
The economic system is fundamentally flawed when monopoly is assumed to be beneficial. This results in consolidation and strengthening of very few companies, including Microsoft, Apple, and Oracle.
Not too long ago we saw Microsoft suing with patents a company that famously uses Linux. This was called off only after a counter-suit, which merely led to deterrence:
TiVo Inc. (TIVO) and Microsoft Corp. (MSFT) agreed to dismiss their patent litigation against each other Thursday, after TiVo's settlement with Microsoft's partner AT&T (T) eliminated the motivation for the suits.
Had the target of Microsoft's litigation been a smaller company without any patents, the story would have ended differently. TiVo is not a really small company. In fact, TiVo has used the USPTO for turf wars for quite a few years. Considering the status of software patents in Europe, this would not have worked everywhere. And even Microsoft, in its patent fight against Android, is trying to shift a fight from Germany to the US. To quote:
Microsoft has filed a motion in the US to stop Motorola Mobility from enforcing an injunction it may win in a German court next month.

The software behemoth asked a stateside judge to "preserve the status quo" in the market pending the outcome of a separate Microsoft-Motorola patent face-off in a Washington court.

Microsoft hopes to strike a worldwide licensing deal with Motorola in that US legal battle – but fears the enforcement of an injunction in Germany will derail hope for a global agreement.

Redmond lawyers filed their case against Motorola Mobility in America in November 2010 and the German lawsuit was brought by Motorola in July 2011 – so Microsoft is essentially saying that Motorola shouldn't be allowed to go behind its back and hamstring it in Europe over the same issues.
Motorola is now almost equivalent Google, at least the mobile division. Microsoft is trying to hack hard at the source. If patents are removed, Microsoft will sink. █
Permalink
Send this to a friend