05.11.12
Searching for a way out out of censorship as "search"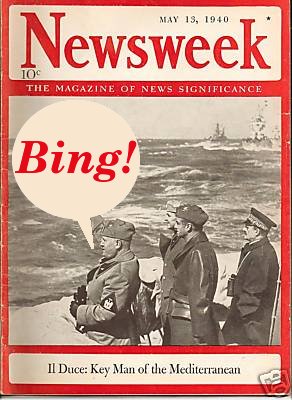 Summary: The failed 'search' engine assembled by Microsoft (by censoring, hijacking Yahoo!, acquiring companies, and scraping Google results pages) is on its last toe
WORD on the street is, Facebook was offered Microsoft's money sink which is known as "Bing" (we usually call it Bong). This one report helps show that Microsoft too has lost hope and Mac Asay writes:
Microsoft, incidentally, also apparently tried to dump Bing at Facebook's door – what's one loss-generating search business between friends? – but Mark Zuckerberg wasn't interested.

Microsoft's other investments have been major misses.
The company's financial situation raises questions. Have the debts been paid back yet? The online business of censorship giant Microsoft has been losing billions for years. █