05.11.12
Gemini version available ♊︎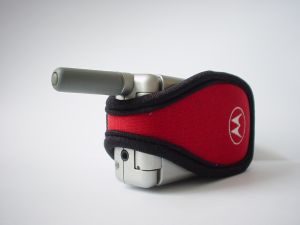 Summary: Barnes and Noble (B&N) gives up, but Motorola continues to challenge Microsoft extortion
THE other day we got told that B&N had settled with Microsoft, which attacked B&N under the 'protection' of an NDA (hiding extortion). While hiring lobbyists who distort media coverage Microsoft also decided to attack Motorola and then paid lobbyists to try to portray itself as a victim (while Motorola is being portrayed as the aggressor). This was truly appalling. Tim shows that Motorola's lawsuit was reactionary and further he notes: "Now whilst it's tempting to say Microsoft (after its own patent aggression) is getting just what it deserves, it does highlight the bigger picture of why the only winners in these insidious patent cases are the large corporations & lawyers. The person suffering will be the consumer who has choice removed, prices increased to accommodate these dirty tricks."
Motorola is still fighting against Microsoft's Android extortion and Tim notes that:
I've often written about the Microsoft kiss of death, where it appears that Microsoft has a figurative reverse Midas touch. Instead of turning items to gold, they go the way of the Dodo. The most recent example of this has to be for me, Nokia and now its Barnes and Noble who have signed up with the Redmond company who seems of late to be trying to buy its way into markets of late with patent claims and "deals" obviously under the shroud of an NDA.
Days ago B&N censored Linux Format. George Hostler, one of our readers, wrote: "no wonder, aren't they now a Microsoft company?" We saw Microsoft doing the same thing with HTC and others — pretending the victim is actually a friend and making this pretence part of the settlement. In the case of LG and others, Microsoft promotion too is part of the settlement, even if just by lip service. Blackmail for behavioural impact is inexcusable.
Due to Google's imminent ownership, Motorola — unlike B&N — will not defect or surrender. It will fight against Microsoft to the end, just like Google fights against Oracle. A lot is at stake in the Motorola case. █
Permalink
Send this to a friend