05.11.12
Gemini version available ♊︎
Sedating the rivals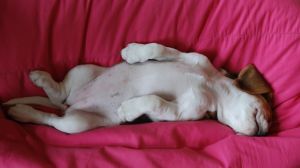 Summary: More dirty tactics from Microsoft and how this affects GNU/Linux
THE Microsoft camp uses a "controlled opposition" approach to ingest the competition with lies and spin such as this. The key idea is, Microsoft needs to be able to control the message of all sides of the debate. Recently, one panel member in the UK — one who pretended to represent FOSS/neutral position — was unmasked as a paid Microsoft agent. Mark Ballard helped show this.
Over in Portugal, Microsoft entered like a Trojan horse the Magalhães laptops initiative, more or less in the same way that it had backdoored the OLPC
ESOP, a noteworthy group in Portugal, has just released a report which explains what's happening. The H says:
The Portuguese Open Source Business Association (ESOP) has published a white paper which aims to explain the problems laptop manufacturers are facing when trying to introduce systems preloaded with Linux to the market. The report, which is titled "Laptop retail oligopoly: the unnoticed digital divide", analyses the current laptop market with the help of game theory and concludes that it is "bound to a configuration which is not efficient" and does not benefit consumers.
Over the years we provided many example where Microsoft uses dirty tricks to remove GNU/Linux even as an option. Where are the regulators? This tragic failure of the market is never going to be addressed unless people speak out. All that will happen is, Microsoft et al. will speak out on behalf of their competitors, using weasel words like "choice". █
Permalink
Send this to a friend