07.28.12
Gemini version available ♊︎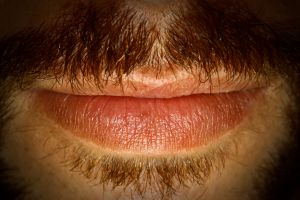 Summary: Removing Microsoft's "boobs" from Linux would lead to technical complications
Microsoft's decision to put "boobs" [1, 2, 3] in the Linux kernel (in the code, not the comments) is not so easy to fix by mere revision because some older builds now technically rely on the "boobs" being inside the code:
Microsoft Azure users may have their service disrupted as the software giant tries to rectify an embarrassing line of code, which roughly translates as "Big Boobs."

The 0x0B16B00B5 string of code has been causing blushes for Microsoft since its presence was highlighted by coder Paolo Bonzini. B16B00B5 is leet speak for 'Big Boobs'.

However, it was Matthew Garrett, who works for open source provider Red Hat, who claimed the code could cause problems for Microsoft's public cloud platform.
Great. So Microsoft made Linux sexism-reliant. Thanks, chauvinist Microsoft [1, 2, 3, 4], and thank you, Novell, for letting Microsoft do this. What a disgrace.
Speaking of virtualisation, notice how the Australian government helps subsidise Microsoft. As Pogson puts it:
ATO has tax-filing software that only runs on that other OS. MacOS and GNU/Linux users are out of luck but the ATO will allow them to deduct from taxes the cost of running that other OS just to run the software, a pure subsidy of M$.

STUPID! STUPID! STUPID! Australians and their government do not owe M$ a living. M$ should work for a living and Australian taxes should not go directly into M$'s coffers. Make your software a web-application that any browser on any OS can access. Get your act together, ATO.
He is right, the "$" aside. This just helps show how out of touch the world has become; it aids criminals rather than their victims, taking up public money to make up for Microsoft's loss [1, 2, 3]. Bailout? Too big to fail? Sociopaths get all the entitlements? █
Permalink
Send this to a friend