08.17.12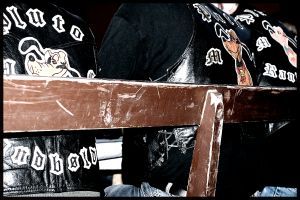 Summary: New Zealand continues to lead the way in keeping software patents away
THE United States is saturated with software patents and this new example includes pure mathematics. To quote: "Roseville retail software company Revionics Inc. was awarded a new patent for its price optimization software." This is calculus as a monopoly.
Over in NZ, NZOSS fights against what it perceives to be a back door for software patents. To quote: "In the past New Zealand has shown great foresight and leadership in the world by staying true to its national ethos, even at the cost of breaking from international conventions. From recognising a woman's right to vote and denying US nuclear powered warships the right to transit, NZ has shown the willingness to make a principled stand, even if doing so was seen by many as risky. These decisions have proven to be some of our best moments, and have helped to shape our national pride and culture. New Zealand again has an opportunity to make a principled stand. It's not quite as obvious as women's suffrage or as emotionally resonant as NZ's anti nuclear stance, but its effect on our nation's future could be similarly profound.
"Over in NZ, NZOSS fights against what it perceives to be a back door for software patents.""The issue is software patents. In NZ software is currently patentable merely because the Patents Act 1953 predated the widespread existence of software, and therefore does not specifically exclude it. Unlike mechanical inventions, software which is essentially written instructions for a computer, is also protected by copyright, as books, music and other expressions of creativity are. The NZOSS membership, along with most kiwi software developers, believe that copyright is sufficient protection, and that software patents are both unnecessary and actually detrimental to the industry. One need only look as far as the legal spectacles created by software patent disputes between major corporations in the US and EU to see the wealth they squander – as much as half a trillion dollars wasted since 1990 according to one academic study."
The New Zealand industry is overwhelmingly against software patents, but colonists like those who illegally hounded Kim Dotcom are trying to get their way. To quote this new report: "When the feds enlisted the help of New Zealand authorities to arrest Megaupload founder Kim Dotcom, I figured there was evidence. I'd forgotten that this is the new USA, where the concept that proof is vital in criminal proceedings seems to have died long ago. This is a fact the New Zealand courts are now realizing, as they delve into the matter of their police's involvement in the fiasco.
"They're also discovering that New Zealand law enforcement was acting on information that could come out of any cold war spy movie from the sixties. Our feds thought Dotcom had a suicide device, a way to instantly destroy the evidence and escape their justice. New Zealand Herald's David Fisher quotes testamony from Detective Inspector Grant Wormald, in charge of the New Zealand raid on Dotcom's home:
"Mr Wormald said he was told by the FBI that Dotcom 'carried a device with him to delete servers around the world'. Earlier evidence stated no such device was ever found.

"Mr Davison, who had called it a 'Doomsday' device, was told the device could have been triggered in seconds from any computer, laptop or phone in the possession of about 20 people on the property."
"I guess that's plausible, especially if you buy the theory that he's a mastermind criminal with a plot to end intellectual property as we know it".
As we showed here before, there are higher powers at work and they work hard to legalise software patents in New Zealand, planting that flag in another distant nation in the southern hemisphere. █
Permalink
Send this to a friend