11.07.12
Gemini version available ♊︎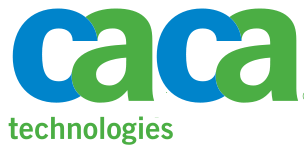 Summary: The firm renowned for corruption is turning to patent lawsuits
Another day goes by and yet another software patents lawsuit gets filed. Based on what we find in the report (the case is in its early stages), this is clearly unnecessary, predatory action:
CA Inc., an Islandia-based software maker and one of the largest public companies on Long Island, said Monday it has filed a patent infringement lawsuit against San Francisco-based software developer New Relic.

The suit, which was filed in federal court in Brooklyn says New Relic offers an application performance management (APM) service that infringes on three software patents held by CA. APM technology is used to monitor information systems and applications, and is used by businesses to ensure any technology-based services run smoothly.
The solution is to just kill patents of this kind. They apply to concepts, not mechanisms.
GNU and FSF have been consistent in their opposition to software patents and Stallman is widely quoted for his suggestion of defanging all software patents in one fell swoop. Here is one report of interest:
In an opinion piece for Wired, Richard Stallman has proposed an approach to change the US patent system in a way that, he believes, would make software patents (or "computational idea patents", as he calls them) less of an issue for developers of free and open source software.

According to the founder of the Free Software Foundation, changing the scope of the patentability of ideas, as is often suggested by patent reformers, would not yield satisfactory results. He is of the opinion that such a change would only lead to lawyers reframing patent applications to work with the new regulations. Stallman also says that due to the large number of software patents already in effect, it would take close to 20 years for the change to show effect since "legislating the abolition of these existing patents is probably unconstitutional."
Apple and Microsoft are not the only companies which can use software patents against Linux. Think of Oracle, too. The permanent solution is to address the problem at its root. Barring the elimination of software patenting, we can boycott predatory companies like CA. █
Permalink
Send this to a friend