01.31.13
Gemini version available ♊︎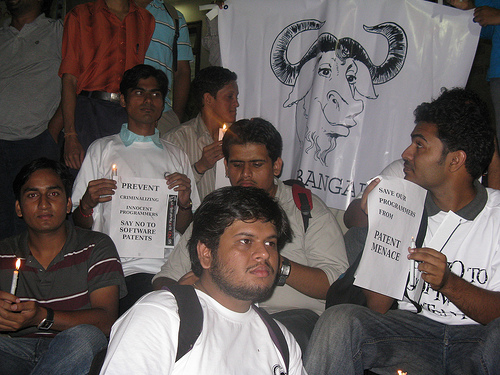 Summary: How a software patents- and patent trolls-friendly system prevents import of innovation
THE USPTO is probably the biggest suppressor of innovation, substituting innovation with protectionism that depresses creativity and productivity. Patents on software are back to the headlines in New Zealand and IDG says:
Call centre software specialist Zeacom might have joined the small list of technology companies on the New Zealand stock exchange if the sharemarket analysts hadn't stood in the way.

Instead, the company was sold to Enghouse Systems, a Canadian enterprise software company, for US$30.6 million ($36.9 million). Zeacom founder Miles Valentine says that when he needed to raise capital for expansion into the US market, his first choice was the NZX, but the reception he received from the stockbrokers was unwelcoming.
Guess what he says? Patent trolls in the US are blamed. The punch line is, "the patent holder sued 86 companies on the same day and they nearly all (including Zeacom) paid out. He won't disclose the amount paid but he says that case was settled five minutes before the Enghouse deal went public."
Watch a new patent troll being created with a massive arsenal:
In other words, Ericsson will profit from any litigation or settlements Unwired Planet manages to extract from tech companies. Pretty good money, if you don't mind being part of the problem. Mulica was on hand again to put lipstick on the troll-pig with plenty of words that dance around the shakedown-and-sue "business model" Unwired is calling a "corporate strategy" these days.
We covered this before. █
Permalink
Send this to a friend