02.19.13
Gemini version available ♊︎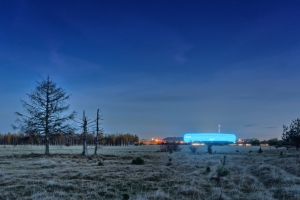 Summary: The code of life becomes monopolies thanks to the function of the USPTO
THE USPTO must have lost its mind when it permitted gene patenting. Its mind was abducted by parasite corporations and a "contribution to our gene patenting symposium comes from Andrew Torrance, Professor of Law at University of Kansas School of Law," says this lawyers' blog.
"It's weird that BSA steps in on the Monsanto v Bowman case," writes our contributor iophk, noting that Monsanto is making headlines again due to patents. "Supreme Court Set To Hear Case On Whether Or Not Planting Legally Purchased Seeds Infringes On Monsanto Patent," says an insightful pundit and to quote a bit: "Believe it or not, the Business Software Alliance (mostly a Microsoft front) has also sided with Monsanto"
We have a page about BSA articles. It's worth noting that the BSA also does copyright propaganda with IDG.
Here is another report about it [via Groklaw] and it says: "Patent exhaustion delimits rights of patent holders by eliminating the right to control or prohibit use of the invention after an authorized sale. In this case, the Federal Circuit refused to find exhaustion where a farmer used seeds purchased in an authorized sale for their natural and foreseeable purpose-namely, for planting."
The corporate press describes this as a "Farmer's use of genetically modified soybeans" and this site says: "What started with an Indiana farmer's purchase of soybean seeds from a local grain elevator has become the heart of a legal war with an agribusiness behemoth with a potentially large impact on agriculture and the biotechnology industry.
"At the heart of the case that will be argued before the Supreme Court on Tuesday is this question: Can a biotech corporation restrict a farmer's use of seeds sprung from its genetically modified plants?"
Finally, here is an analysis which says:
It is a blessing upon this nation that Woody Guthrie's voice, the relentless voice of the poor and the powerless, is heard anew this winter in the form of a powerful book, a newly-discovered novel titled House of Earth. Edited and with an extensive introduction by Douglas Brinkley and Johnny Depp, Guthrie's book, written in 1947, searingly portrays the joy and sorrow of a poor farming couple living through the Dust Bowl during the Depression. And when I read it last week it naturally made me think immediately of the United States Supreme Court.

On Tuesday morning, the justices will hear oral argument in a fascinating case that would very much have interested Guthrie were he alive today. The case is styled Bowman v. Monsanto and, technically, it's a conflict over seed-planning and federal patent law. It's a story about technology and innovation and investment, about legal standards and appellate precedent and statutory intent, about the nature of nature and how the law ought to answer the basic question of who owns the rights to the seeds of planted seeds.
Whatever the outcome, this case helps highlight problems with the patent system. █
Permalink
Send this to a friend