03.06.13
Gemini version available ♊︎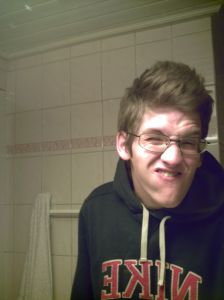 Summary: Our experiences dealing with abusive behaviour and how it was most effectively dealt with it
Every once in a while someone who is tied to Microsoft, someone whom Techrights criticized, or just someone who strongly disagrees with some view will choose to provoke in some platform like Twitter, for Techrights requires commenters to subscribe, which already weeds out a lot of unnecessary provocation. Disagreement is fine, but sometimes a person can get carried away and flood the comments sections, or even set up a whole Web site whose sole purpose is to oppose Techrights, usually in an ad hominem type of way. This happened a number of times over the years and we always abstained from giving such sites any attention. If the criticism is polite and well founded, it makes sense to respond. But when it is obsession- and grudge-driven it is better to ignore. No time should be wasted dealing with those for whom this waste of time or distraction is an implicit goal.
"Let it be stressed that since the site started in 2006 we have never deleted any comments."IRC is a bit different because it is a real-time medium where trolls can deliberately disrupt communication which is legitimate. Vandalism, obscenities and other nasties that violate the most basic rules are not a thing of the past, but now that we have many operators in the channels it has gotten harder to derail them.
The Internet is not void of spam or trolls and it never will be. The question is, how does one position oneself against them? The wiki used to be a productivity sink due to a lot of spam, so anonymous edits and new accounts are barred for now (if allowed, they immediately invite spam every hour or so, which takes hours to undo by reverting, as was the case several times before while editors were away).
Let it be stressed that since the site started in 2006 we have never deleted any comments. Suppression of free speech, even if it is speech by an anonymous corporate agent, is not something we do. We still have in tact comments that were left by Novell and Microsoft agents before their affiliation was unmasked and they fled. Yes, these are a nuisance, but preserving the full picture helps one understand and internalize the real phenomenon which is AstroTurfing. █
Permalink
Send this to a friend