03.06.13
Gemini version available ♊︎
Innovation and jobs move away from software patents haven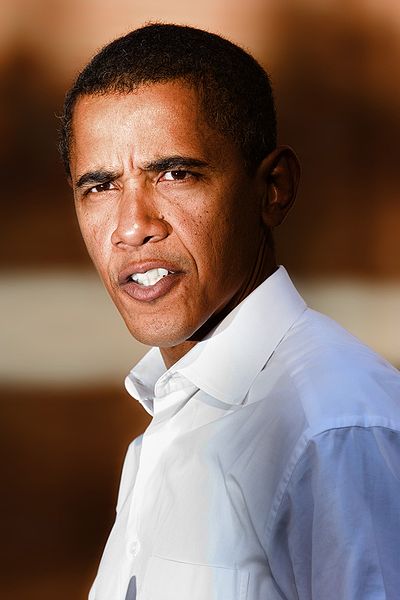 Summary: Official confirmation that the US market is avoided due to patent mess it has become notorious for; lawmakers take action against patent trolls, but not against the root cause, software parents, which US citizens certainly oppose; patent law changes/amendments are said to be under way
MEEGO, a versatile Linux-based operating system, survives through Jolla, which plans to take on Android. But "Due to crazy US #patent system innovative startups will not enter the US market. Proof: #jolla case. Keep enjoying your iphone 5…"
Yes, here is an article about it:
At TechCrunch, Jolla's CEO Marc Dillon explains why his company will focus on China, Finland, and the rest of Europe first, ignoring the US.
US citizens should work hard to abolish software patents. They're losing a lot from these ridiculous monopolies and software patents are mostly void in the rest of the world, so US residents would be in good company by ending software patents. Ars Technica provides yet another new story about patent trolls being addressed by some politicians:
This morning, Representatives Peter DeFazio (D-OR) and Jason Chaffetz (R-UT) introduced the SHIELD Act, which would create a "loser pays" system for some types of patent litigants. The bill is meant to stymie companies that do nothing more than file patent lawsuits.

Ars spoke with DeFazio at CES 2013 in January, when this bill was still in the formative stages, to get some background about how the bill developed, and the problems the Oregon representative hopes it will solve.

DeFazio has been in Congress since 1987, and represents Oregon's 4th District, which covers a wide swath of Western Oregon. It includes Eugene, the state's second largest city and home to the University of Oregon.
President Obama recently got involved in this debate; changes are afoot:
Companies interested in protecting their inventions should be aware of major changes that are coming to U.S. patent law. The Leahy-Smith America Invents Act, signed into law by President Obama in September 2011, represents the biggest changes to U.S. patent law in more than 50 years. Although it was enacted in 2011, its most sweeping changes come into force beginning in March 2013.
Change you can hardly see even with a microscope. Change like that we are accustomed to seeing whenever a so-called 'reform' in the USPTO is announced. Let's hope this time it will be different. They speak about trolls, but not quite about the broader problem, which is patents on algorithms and vague concepts.
Ars Technica, which employs a trolls expert, has another good report about trolls:
When a couple (we'll call them the Smiths) received a letter from their ISP—one saying they were being threatened with a copyright lawsuit—they were scared. The middle-aged immigrant couple moved to the United States from Eastern Europe more than a decade ago. Both have advanced degrees, but they knew very little about the US legal system. They denied (and still do deny) the plaintiff's accusation that they downloaded a pornographic film on BitTorrent, but the Smiths were still worried about the consequences of being sued.

"We never were involved in the legal process," Mr. Smith told us in a phone interview. "I didn't know the difference between criminal cases and civil cases. I was totally ignorant."

The Smiths' predicament has become increasingly common. So-called "copyright trolls"—often law firms representing third-tier pornography producers—have threatened tens of thousands of users with lawsuits for allegedly sharing copyrighted pornography on peer-to-peer networks. A key part of the troll business model is that the cost and embarrassment of a public lawsuit involving pornography can be enough to intimidate even some innocent users into paying the trolls' ransom.
And now, patent progress is also suggested by the post titled "patent trolls stifle innovation". It says:
Over the last several months, we have been vocal in our calls for software patent reform to put an end to the threat of lawsuits on behalf of patent assertion entities (PAEs), more commonly known as patent trolls. Why? Because at Rackspace it has become our most pressing legal issue. Since 2010, our spending to combat patent trolls has increased by 500 percent.

Patent trolling has become big business. It hurts the economy – a Boston University study conducted last year found that patent trolls cost the U.S. economy about $29 billion in 2011, up from $7 billion in 2005.

No one is immune – this is an issue that affects businesses of all sizes, but small business owners and software developers are hit the hardest. At Rackspace, we are especially concerned with the impact patent trolls suits can have on open source software projects, which are important innovation centers. To us, open source gives our country the ability to increase our share of global technology innovation.
Another noteworthy new article says that software patents are evil:
Software Patents Are Evil

I was planning to write about software patent trolls and was entering "software patents" in my search engine when it offered the suggestion "are evil" to complete the phrase. I'll buy that. So to encourage more traffic here, that is the title of this post. Yes. I have been blogging for quite some time.
How about this new piece about software patents?
On Tuesday Feb 12th, the US Patent Office is holding a roundtable in Silicon Valley to discuss issues surrounding the patenting of software, and I have an opportunity to get a seat at the table.
I'll attend if I get some opinions from other entrepreneurs on the topic.
Do you have an stance on patenting software that you want to be heard? If so, leave it in the comments below and I'll represent the opinions I get below in person.
"Patents are for people who don't want to do the real work and use the legal system to tax those that do," Michael Robertson wrote in Twitter.
A pro-FRAND blog talks about Apple and the recent case which involves Sony, showing perhaps like other sites that are run by lawyers that the USPTO has nothing to do with innovation but with everything against it. Its site harbours opinions/papers from patent lawyers (www.uspto.gov/patents/init_events/software_ak_cc_sw.pdf), but rarely from those who practice a real field. The issue is, the former class, the group of lawyers, is still one that controls the government. It's hard to defeat these special interests, but we certainly must try. It's a global issue with universal effects. █
Permalink
Send this to a friend