04.13.13
Gemini version available ♊︎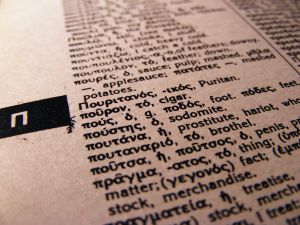 Summary: Suggested terminology to help distinguish the symptom from the cause of the defunct patent system which facilitates monopolies on algorithms
As most patent trolls use patents on algorithms, it is time to emphasise this correlation by changing the lexicon a bit. A lot of energy these days is directed at trolls, but it is missing the point or the root of the problems. We are not the only ones to point this out. Other notable patent reformists are disturbed by the lack of attention given to software patents because of trolls as a phenomenon.
Over at IDG, Snyder warns about patent trolls rather than software patents, which is a distraction:
The patent trolls are back, and this time they're after you

Lodsys, Personal Audio, and Project Paperless continue to hit developers and businesses with frivolous lawsuits — and are reaping the rewards
Also at IDG, OSI president Simon Phipps speaks about another type of action — one which defends not from trolls but from patent cartels (OIN is effective at the latter, impotent against the former):
The big companies have armed themselves for the patent wars. Now ordinary businesses have their own defense with the Open Invention Network
Rackspace, having recently defeated software patents and trolls at the same time, targets what's referred to here as "software patent trolls":
Why Rackspace Stood Up To Software Patent Trolls

'Patent monetisation' firms, better known under the nickname 'patent troll', have been plaguing the IT industry for years. A few of these organisations really help innovators to benefit from their work. The rest use legal loopholes and flaws in the US patent legislation to literally extort money from businesses both big and small.

Finally, Rackspace decided it had enough. Last week, Alan Schoenbaum, senior VP, general counsel and the leader of the global legal team at Rackspace, declared an all-out war on these organisations, starting with IP Nav, which he called "the most notorious patent troll in America".

TechWeekEurope asked Schoenbaum to explain just how much damage patent trolls are doing, and what the industry can do to stop them.
Rackspace deserves credit for this. They don't pay Microsoft for GNU/Linux, unlike Microsoft, and my experience with them is positive. █
Permalink
Send this to a friend