05.03.13
Gemini version available ♊︎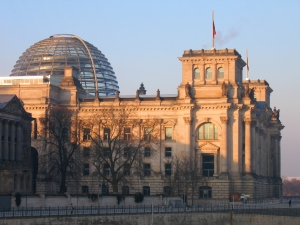 Summary: Yet more depressing stories about government officials kowtowing to Gates and his monomaniacal gang
LAST month we chastised AICTE for its latest (not the first [1, 2]) sale of Indian children to the foreign abusive monopolist, Microsoft, whose criminal activity is unique and truly deserving of a boycott. The Indian Express has an article about it and it is titled "Against freedom" [via Atul Jha]
"Why the AICTE's decision to partner with Microsoft is unimaginative" is the summary and it frames the situation as follows: "The All India Council for Technical Education (AICTE) has become Microsoft's biggest customer for cloud services. By June 30, students and teachers at 11,500 technical institutions will be locked down to Microsoft's online productivity applications and storage. Cloud services reduce the cost of computing and increase reliability, so this is a good route to go. But a better fork in the same road could have been taken. What would it have cost to develop a free and open source cloud? Or to catch the interest of free and open source software providers who already offer such services to large populations? Even if big brands are in favour, Microsoft has competition which may have been more open.
"Comparisons between proprietary and free and open systems usually focus on the cost advantage — free means free to use. It is a compelling argument for poorer countries that face the challenge of educating, skilling and connecting large populations very rapidly. But the real, long-term advantages lie in the alternative meanings of free — free to play with, free to change, free to reprogramme, free to apply to unintended purposes. And most importantly, free to learn from and free to share. When the users of a system have technical interests, the potential gains from these flavours of freedom are immense. Instead of being passive users of a locked system, they would be encouraged to be curious, to tinker with the very tools they use and innovate ways to adapt them to their needs — or to future needs. The cloud itself could be adapted. And users would have access to at least 40,000 software packages to use, study or get involved in developing."
It has long been the ambition of Microsoft to use state mandates to indoctrinate populations at taxpayers' expense (passing cost to leverage tax). Bill Gates publicly said, "they'll get sort of addicted, and then we'll somehow figure out how to collect sometime in the next decade."
Right now, using the Gates Foundation, Gates seeks total control of education, going far further than just IT.
Toby showed me this new report which he says is about "Pro-Bill Gates propaganda is part of mandatory Washington State tests for grades 3-8… How predictable"
Here is what the post says:
In a 3rd grade student workbook for MSP Reading Assessment preparation, which is a Washington State mandated test for grades 3 through 8, a parent found this question:
Dora Taylor sums up with: "Propaganda fed to our children? Gates and his foundation are starting to feel the heat of controversy over his ideas of how public education should be managed as well as his investments in Monsanto. a company that produces GMO seeds. This pushback is happening in his own backyard and around the world."
As we shall show in a later post, Microsoft veterans now directly manage many of the public policies in this state. The Monsanto agenda is also being promoted in Washington universities in particular with funds from Gates, a Monsanto shareholder and part-time lobbyist. It's a nice way for the food monopoly to pass a bribe to academics while making it look like charity.
India, one of the main victims of Monsanto (high suicide rates due to Monsanto-induced debt and record yield without GMO dependence), should reject this cult of monopolies and choose freedom to assure a promising future for the next generation. █
Permalink
Send this to a friend