05.24.13
Gemini version available ♊︎
Nice business model if you can get it, with obligatory taxpayers-funded lobbying to kids as part of it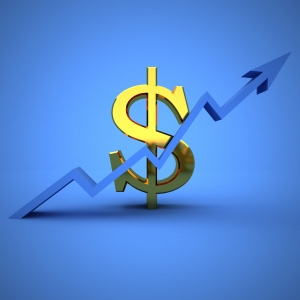 Summary: Some of the latest strategies used by the world's richest man to protect his investments and amass yet more money, adding to an ever-growing wealth while pretending it's a charity
The brainwash imposed by the Gates Foundation is not a new subject here. We have published a lot on this subject for over half a decade and we gave hundreds of examples. As a sort of corporation, with a market cap of nearly 100 billion dollars (or more), the Gates Foundation sure proves profitable. It is lobbying for Monsanto (Gates invests in this abusive monopolist [1, 2, 3, 4]) and other monopolistic enterprises that privatise what's public, e.g. nature's yields. Right now this monstrous body is trying to privatise US education (probably over half a trillion of taxpayers' money per year) and it is not alone although it is a clear leader in this vicious, greedy campaign of wealth passage from the poor to plutocrats. A good teachers' blog known as Seattle Education has been slamming Gates for years, and this is coming from Seattle, i.e. near to Gates' home (by some indications, Gates also eyes privatisation of British education when he finally around to it).
"As a sort of corporation, with a market cap is nearly 100 billion dollars or more, the Gates Foundation sure proves profitable.""Propaganda fed to our children? Gates and his foundation are starting to feel the heat of controversy over his ideas of how public education should be managed as well as his investments in Monsanto. a company that produces GMO seeds. This pushback is happening in his own backyard and around the world," says Dora Taylor, a lead writer in the teachers' blog from Seattle. She is right and we saw this brainwashing/social programming for Monsanto before. Gates is investing (for profit) in this, so no wonder he spares some money to bribe schools in places like Hillsborough (see background in [1, 2]), bribing the education press and local press too (we gave a plethora of examples). It is a takeover, it's a coup, but we mostly see public relations from the local press, stating nonsense like this lot: "Known in the school system as EET, the project is a massive undertaking, affecting some 15,000 employees. Long paid and promoted largely by seniority, teachers and administrators are making a transition to a system that rewards performance."
No, it rewards Gates. This is not a charity, it is corporate takeover and we know whose stocks are affected. Gates' lobbying front is acting like an investment corporations for oil, tobacco, etc. while masquerading bribes as 'charity' and paying no tax owing to posturing as a charity. It is a scam which feeds on media that opens its pockets/wallet in exchange for grooming/PR.
"It is a scam which feeds on media that opens its pockets/wallet in exchange for grooming/PR."Here is the Irish paper which recently accused Gates of receiving bailout money from the Irish talking about Gates' other investments. The Independent, says: "Filings for the Bill and Melinda Gates Foundation, which was set up for philanthropic purposes by Gates, show that it owned 49,000 shares in Paddy Power at the end of 2008. Those shares were worth just over €632,000 at the time. They would have risen more than fourfold in value to €3.1m by last week."
Gates is an investor and lobbyist (for his investments), he is not a philanthropist and he does not give his money away. He is still getting a lot richer through his investments which he lobbies for (he got seven billion dollars richer last year alone) and he has just become the world's richest man again [1, 2, 3, 4, 5, 6, 7], reminding us all that we are being bamboozled if we ever believe that this man is distributing his wealth among the world's population. He is a propagandist, an investor in companies that harm society (see his portfolio), and an arrogant lobbyist who pushes hard for policies that devalue the working class. Do not admire those who are looting you, writing your legislation and then buying the press you read in order to seed self-serving coverage. █
Permalink
Send this to a friend