10.24.13
Gemini version available ♊︎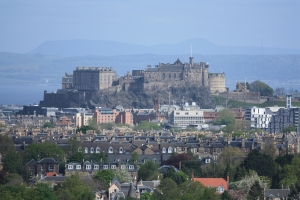 Summary: Commentary about the Linux Foundation's activities as of late
TThe Linux Foundation's Web sites have been full of news and PR recently. There were some major events and also a new force for promotion. Scholarships were being granted [1,2,3], a paper was released about the Long-Term Support Initiative [4,5], several happenings in New Orleans were being noted [6,7], technical articles were published (e.g. [8,9,10]), and future events were being announced (e.g. for the car industry [11]). There are several other examples [12,13,14], but the latest interesting news may come from the UK.
"Amicable communication with the Linux Foundation can help correct what this marketing-led organisation sometimes says."The LinuxCon Europe conference, which takes place in Edinburgh right now (this week), covers issues associated with licensing, including the GPL [15]. OIN speaks out (lawyers) and so does Mr. Zemlin, who is a branding/marketing person. They actually make some reasonable points and they don't overuse propaganda terms like "intellectual property" (at least based on the report from IDG, which also tried to explain how to choose a Free software licence a few weeks ago [16]). A few weeks ago the Linux Foundation finally paid a small tribute to the GNU project, congratulating it on its 30th anniversary. Linux owes its success to the GPL, the GNU project which includes GCC, and of course the philosophy of GNU, which surely attracted many developers.
What's noteworthy here is that despite our criticism of the Linux Foundation (most recently for revisionism) there are many good things to be said as well. Amicable communication with the Linux Foundation can help correct what this marketing-led organisation sometimes says. If terms like "cloud" or "intellectual property" ever take over the message of "Linux" (GNU/Linux), then we are losing credibility. █
Related/contextual items from the news:
As a first-generation Vietnamese-American, Nam Pho says he learned to make the most of limited resources and opportunities in many facets of his life. When it came to computing, this meant dealing with secondhand hardware. He built his Linux skills through frustrating, but educational, attempts to get old computers up and working again.

Linux Foundation Training scholarship winner Andrew Dahl is relatively new to the Linux community but he's already jumped in to help on the XFS file system, fixing bugs and reviewing a small number of patches. As a file system engineer at SGI, he works on NFS, XFS and SGI's CXFS (Clustered XFS.) But in his spare time he likes to dabble in Qt application development and fix kernel bugs he finds on his current hardware.

The Linux Foundation today is releasing a new paper that reports on the value of the Long-Term Support Initiative (LTSI), which is a common Linux kernel base for embedded products and is maintained by the Consumer Electronics Working Group at The Linux Foundation.

The paper reports the value of LTSI is $3 million per version. The authors of the paper arrived at the economic value of LTSI based on the methodology originally used in a highly-regarded study by David A. Wheeler and that was later used in a 2008 Linux Foundation study that estimated the value of Linux. Details of the methodology and results as applied to LTSI are on pages 5 and 6 of the report.

One of the highlights of my time at LinuxCon and CloudOpen this year in New Orleans was the first-ever women in open source luncheon held the very first day of the conference. It was a real pleasure and an inspiration to see women from all backgrounds and levels of experience with Linux and open source come together to talk about their skills and interests in technology.

High-availability (HA) Linux is increasingly being used to help companies meet market demands for fast-paced R&D and shorter product cycles. The medical industry, for example, is using server clusters to model the effect of drugs, conduct gene sequencing and develop personalized medication. Large telcos, banks and stock exchanges, ISPs and government agencies also rely on HA Linux to ensure minimal service disruptions in their mission critical workloads.

Linus Torvalds released the 3.11 "Linux for workgroups" kernel on Monday with many new features and fixes that improve performance and lower power consumption. Changes are also in keeping with recent industry trends toward the energy-efficient ARM architecture and the use of solid state drives (SSD).

Intel left plenty of room for speculation yesterday at the Intel Developer Forum (IDF) when it announced a low-power, small-footprint processor family called the Quark. One of the biggest questions is whether it will support advanced platforms like Linux.

A GitHub account may be one of the best ways for open source developers to showcase their technical skills to potential employers. But system administrators and DevOps engineers who don't code, don't have an easy equivalent for proving their skills in, say, spinning up a secure server.

After more than 20 years of development, Linux is the largest, most successful collaborative project in the world. More than 10,000 developers from more than 1,000 companies have contributed to the Linux kernel since tracking began in 2005, according to the foundation's latest annual development report. It powers servers, mobile devices, stock exchanges, cars, appliances, air traffic control towers, the space station, genomics research… the list goes on and on. So, what's next?

To avoid legal difficulties when managing intellectual property for open-source projects, more tech savvy lawyers are needed, according to the Linux Foundation.

Educating lawyers, however, is not the only solution, argued other open-source insiders at the LinuxCon Europe conference in Edinburgh this week.

[...]

Having lawyers with a better understanding of the technology involved in open-source projects would indeed be a way to overcome legal difficulties, said Deb Nicholson, community outreach director of the Open Innovation Network (OIN).

"I would agree that having more tech savvy lawyers that understand open-source legal issues would be good," Nicholson said. "Smaller companies are desperate to find someone who can advise them," she said, adding that even if they can pay them, finding an attorney who understands the issues can be difficult.

[...]

While public licenses such as Creative Commons, the GNU General Public License or other free and open-source software licenses have emerged as relatively easy-to-use standardized copyright agreements, more work can be done to make licensing easier, according to Maracke.

Getting the right license for your open source project can mean the difference between success and failure for your software.
Permalink
Send this to a friend