01.14.14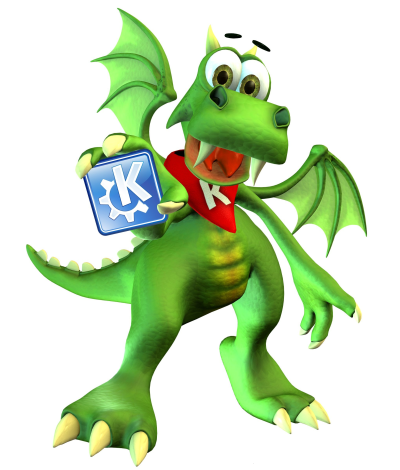 Summary: News about KDE and and its gradual movement towards Qt5 and Wayland
KDE, the world's most powerful desktop, has released version 4.11.5 [1] as well as some updates to Plasma workspaces, applications, and the platform itself [2]. There is even a Frameworks 5 Tech Preview [3] (Qt5 is coming to the core of KDE). Qt is a major component in KDE [4,5] and it's what truly distinguishes it (in a good way) from GTK/GNOME [6] (both are heading towards full Wayland support [7]). Qt is no longer the proprietary trap it used to be when GNOME was born, so saying that one is freer than the other is unfair. Because of the GNU in GNOME, Richard Stallman recently insinuated to me that he favours GNOME (which he uses on his computer), but given the activity (face to face [8,9] and development [10-12]) it would be unfair to neglect KDE. The following image (uploaded 2 weeks) can't be true, can it? The source is unknown, but it claims a gradual decline in development in 2012 but not in 2013. █
Related/contextual items from the news:
The KDE Community is proud to announce a Tech Preview of KDE Frameworks 5. Frameworks 5 is the result of almost three years of work to plan, modularize, review and port the set of libraries previously known as KDElibs or KDE Platform 4 into a set of Qt Addons with well-defined dependencies and abilities, ready for Qt 5. This gives the Qt ecosystem a powerful set of drop-in libraries providing additional functionality for a wide variety of tasks and platforms, based on over 15 years of KDE experience in building applications. Today, all the Frameworks are available in Tech Preview mode; a final release is planned for the first half of 2014. Some Tech Preview addons (notably KArchive and Threadweaver) are more mature than others at this time.

we (some of us at Digia) have been working on Enginio – a convenient cloud storage for Qt applications. Since the library is actively maintained we would like to integrate it into the official Qt release for Qt 5.3.

Dirk Hohndel of Intel's Open-Source Technology Center has talked at length on his experiences in the GTK and Qt tool-kits, including what he views as the biggest problem with GTK.

There will be a a panel discussion with the governing bodies of the GNOME Foundation and KDE e.V. (the association that supports KDE), a presentation about KDE Frameworks 5, and a personal account of challenges and triumphs—"Do you have to be brain damaged to care about desktop Linux?.

The second edition of India's KDE conference – conf.kde will be held in February in Gandhinagar. The event will start at 2pm on Feb 21 and end at 5pm on Feb 23. The organizers have opted to hold the conference at the Dhirubhai Ambani Institute of Information and Communication Technology (DA-IICT) which also hosted the KDE Meetup last year. Registrations are open with early bird discounts on offer till Jan 15.
Permalink
Send this to a friend