02.07.14
Gemini version available ♊︎
A losing game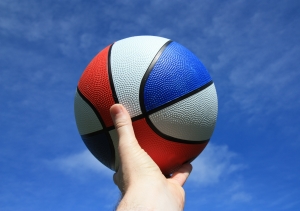 Summary: Sony is the latest large OEM which realises there's no money in Windows, even on the desktop (or laptop)
"After years of losses, Sony is hacking off unprofitable parts of the company," says this article, noting that "Sony sells off VAIO PC business amid prolonged industry slump" (VAIO was all about Windows).
Sony has been hostile towards Android in the sense that it sued Android players and also removed GNU/Linux from PS3 after it had falsely marketed PS3 for this capability. There are also the DRM and copyright wars. Few people out there would argue that Sony is an ethical company, but either way, Sony will need to increasingly rely on Android and Chrome OS or whatever, as it has already been doing in recent years. That's where the money is, the growth area is Linux and mobile.
Samsung, which pays Microsoft for Linux or legitimises Microsoft's extortion attempts, has also been quite unethical (committed crimes, too) and had business problems before it embraced Android/Linux to become hugely profitable. Recently, as Muktware covered quite well [1-4], Samsung has been introducing more new devices (all Linux based) and is now massively expanding in Europe [5].
Sony is not the first large OEM to quit the Windows business. Expect more of the same. Dell and HP are going down the same route, which Asian companies have generally been quicker to take. █
Related/contextual items from the news:
If it is indeed the S5,then rumours have been circling for months about this device and it is going to cause millions to either love or hate it. I can't wait to see what they have in store for the masses. This year is going to be awesome. Let us know if you're interested in the fresh UI, the 3GB of memory or the rumoured 2K display that will be strapped to the front. This phone is definitely going to turn heads; provided that they do announce the S5.

Galaxy Note 3 Neo, the long-rumored budget version of the Note 3, has been officially announced by Samsung Poland. The device will be available in two flavors — 3G and LTE+ (offering connectivity on higher-speed Category 4 networks up to 150 Mbps down/50 Mbps up) when it will be launched globally starting February in your choice of black, white or green.

Samsung Electronics Chief Financial Officer, Lee Sang-hoon stated that Samsung is currently developing their own Glass, and that it is tentatively called 'Galaxy Glass'. He further stated that the market for smart glass is huge as it will be used in vehicles and several industries that can benefit from such a device. The release date for the Galaxy Glass seems to be IFA Berlin, and this takes in September between the 5th and the 10th.

Samsung shipped 320 million smart phones in 2013. Note, that's 320 million. The Korean giant is the largest phone manufacturer in the world, and they post the numbers to back it up. Like all other smart companies though, they are not resting on their laurels. A recent announcement by Carphone Warehouse details the new venture that will see over 60 Samsung exclusive stores pop up across Europe throughout this year.
Permalink
Send this to a friend