04.07.14
Gemini version available ♊︎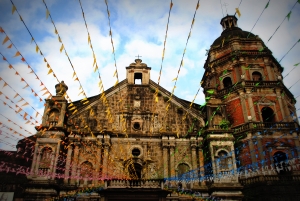 Summary: Steve Jobs calls competition (litigation) with Android a "holy war" whereas Bill Gates calls undermining Linux a "Jihad"
TECHRIGHTS is the recipient of various smears that claim the site or its authors to be something that they are not (misrepresentation). We wrote many articles about it about 5 years ago, having seen smears as bad as "Taliban". A very common pattern of smears is to call your rival/opponent in a debate "religious" about an opinion, as in dogmatic and detached from logic (there are other similar labels like "tinfoil hat" or "conspiracy theory", as noted years ago). The FSF, despite being mostly atheistic, is a regular recipient of the "religion" smear (Stallman's parodies of religion may contribute to this). Microsoft sometimes smears Free software by characterising it as a religion and we, as vocal Novell critics, received similar smears from Novell apologists/staff (Microsoft Linux is still alive by the way and it is spreading to Google). Calling/labeling "religious" those who are non-religious makes no sense. It's a cheap shot and those who use such cheap shots are often the ones who are irrational and detached from an alternative (opposing) point of view. When logic doesn't work in an argument, then cheap shots get used, or ad hominem attacks.
Now, similar arguments have been made by some Apple "fanboys" (a label in itself) when they were accused of following Apple like it's a religion (or cult, i.e. small religion). Those jokes about Apple being followed like a religion and Jobs being treated like a Messiah are not so far fetched anymore. And why?
The proponent of "thermonuclear" action turns out to have referred to his war on Android/Linux as a "holy war".
Holy?
Really?!
Holy crap.
To quote CNBC: "Steve Jobs warned Apple's leadership a year before his death that the company he founded faced an "innovator's dilemma" over the growing threat from Google and promised a "holy war" on smartphones running its Android software, according to evidence shown in court on Tuesday"
This is almost as bad as Bill Gates' allegory/wording when he asked "where are we on this Jihad?" (referring to Microsoft's war against Linux inside Intel).
Next time you see Free software proponents being referred to as "religious" or something along those lines remember the words of Steve Jobs and Bill Gates. They themselves seem to define/characterise their companies as religious movements.
It is clear why Apple is so afraid of Android, as now revealed by documents from inside Apple [1], noting that people are moving to Android and never coming back to the "holy" Apple (not even if they work for a company that's a partner of Apple [2]). The other Steve from Apple (Wozniak) is now an Android user and he likes to brag (publicly) about Android phones, which based on some new study [3] are technically better and more stable.
People need not have a religious-type faith to choose GNU/Linux or Android; they do, however, need to have a strong belief in Apple in order to choose an overpriced iPhone. █
Related/contextual items from the news:
Internal Apple documents show that the company's sales department is anxious about growing competition from Android-powered devices amidst declining iPhone sales, Re/code said in a report.

I've written about and reviewed mobile phones for almost a decade and a half. Everything from flip phones, to BlackBerrys, to today's hottest Android models, and yes, Apple iPhones, have passed through my hands. That experience is why, more than anything, I've ultimately settled on Google Android as my smartphone platform of choice.

For long we have been hearing strories that Android is unsafe, unstable, while iOS is reliable. But new data that has emerged will totally change the picture. A study conducted by Crittercism, a performance monitoring company has revealed that while iOS 7.1 is the most stable version of iOS to date, its Android counterpart is far more stable.
Permalink
Send this to a friend