06.12.14
Gemini version available ♊︎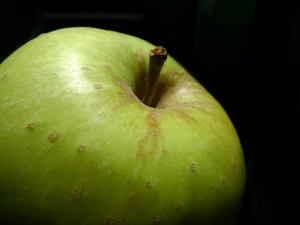 Summary: Apple is reportedly trying to start a new wave of patent attacks on Android/Linux — a plan which failed after misconduct at the legal system had been made publicly known
The USPTO not only lost the ability to protect its reputation; this long-lost reputation or credibility loss is bound to get worse because scope is expanding and the number of approved patents is rising, to the point where almost every application is successful at one point or another (e.g. after resubmission). Recent numbers showed just how bad it was getting all around.
Here is a good new example of patent scope gone awry, even expanding to software (IBM to blame here). Here is another new example from
Apple, which enjoys support from the USPTO (it grants Apple patent monopolies on almost everything Apple wishes).
Apple continues using patents as a weapon against Android/Linux, seeking to tax and eliminate features. Apple pretty much lost the case, with just under a dollar charged per phone from Samsung, so any additional patent the USPTO grants Apple will almost certainly pose a threat to Free software. Apple wants billions from Samsung's sales of Android devices, and that's just from Samsung alone. Apple is pursuing patents on all sorts of exotic ideas that Samsung is not pursuing for aggressive purposes like Apple does. In pro-Apple sites one can find the expected bias (portraying Samsung as some kind of thief) as a new trial is expected, this time perhaps without a foreman conflict of interest (only corrupt trials have worked in Apple's favour).
There is a good new article where a conflict of interest has led to a judge stepping down, proving perhaps that in the area of patents we rely on people in gown ideologically deciding on stuff with their dogma and vested interests.
The USPTO's conflicts of interest (e.g. profit from patents) and conflicts of interest in the courtroom (e.g. Jury moles) may be beneficial to Apple at one stage or another, but if justice prevails one way or another (eventually), then Apple's war on Android will always fail miserably at the end. █
Permalink
Send this to a friend