06.24.14
Gemini version available ♊︎
OOXML: When crime pays off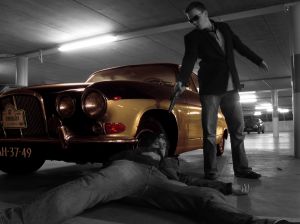 Summary: Reports from the European Commission's Web site reveal the degree to which OOXML is successfully derailing migrations to Free/libre software in the public sector
SOME of the criminals involved in the OOXML festival of corruption have already left Microsoft (e.g. Oliver Bell, who joined a Gates-funded Gates grooming operation) or joined Microsoft (e.g. Peter O'Kelly), so holding them accountable would be hard, especially now that years have passed and conditions have changed. Microsoft got away with a lot of crime, including bribery. Nobody was sent to jail or even put on trial. Microsoft is above the law, no doubt. It's an international problem that we find also in the case of large banks, not just software companies with strong ties to the NSA for example.
According to this new report from the European Commission's Web site, "Open source [is] hindered by OOXML incompatibilities" (as intended and planned by Microsoft). To qoute: "The mixing of outdated and incompatible versions of OOXML, an XML document format, is hindering implementation in open source office alternatives, according to a study published on the Open Source Observatory and Repository (OSOR) today. The different OOXML versions also pose difficulties for public administrations that use different proprietary office suite versions, and the inconsistencies are causing problems with older documents. The OOXML document format is hindering the interoperability of suites of office productivity tools."
There is also this accompanying report titled "Complex singularity versus openness".
"Does not even mention ODF," pointed out one of our readers about this article. "When M$ forced it's XML file-format on the world for office suites it deliberately created lock-in," wrote Pogson.
This once again reminds us why Microsoft went as far as criminal activities. It sought to prevent people all around the world from taking their data to better platforms or even create new data in formats that would continue to make the data accessible. To us at Techrights is has always been somewhat of an outrageous mystery that nobody was sent to jail for it. It shows that the system which purports to uphold justice is very arbitrary and unjust, with Microsoft positioned on the side of immunity while it helps secret agencies illegally violate rights of citizens. █
Permalink
Send this to a friend