06.25.14
Gemini version available ♊︎
The LLP echo chamber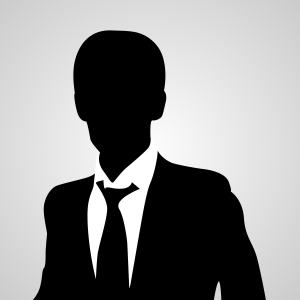 Summary: Heaps of editorials and analyses from patent-centric firms pretend that nothing has changed after the Supreme Court abolished patents on "abstract ideas" (as opposed to working implementations)
POTENTIALLY substantial patent changes are afoot, especially owing to a decision from SCOTUS. A new article by Timothy B. Lee chastises this court for not understanding technology, which is a typical problem with judges. "The Supreme Court doesn't understand software, and that's a problem," says Lee. "Patent litigation has become a huge problem for the software industry. And on Thursday, the Supreme Court could have solved that problem with the stroke of a pen. Precedents dating back to the 1970s place strict limits on software patents. The court could have clearly reiterated that those old precedents still apply, and that they rule out most patents on software.
"Instead, perhaps fearing the backlash from invalidating billions of dollars worth of patents, the court took an incremental approach. It ruled that the specific patent at issue in the case was invalid. But it didn't articulate any clear rules for software patents more generally. In effect, the court kicked the can down the road, leaving a huge question mark floating over most software patents."
SCOTUS can hardly distinguish between UML, pseudo code, and source code. The ambiguities left behind are already being exploited by patent lawyers and here is a new example from Akin Gump Strauss Hauer & Feld LLP, another from Sterne, Kessler, Goldstein & Fox P.L.L.C., and one from Choate Hall & Stewart LLP, to name just three (these flood the media these days, day after day). Well, at first came lots of media reports (written by journalists) declaring a lot of software patents dead and later came (and still comes) the flood of "analyses" by lawyers, rewriting the history to assure their clients that it is worth patenting software and that nothing has really changed.
In recent days we found more examples from Proskauer Rose LLP, saying that "Applying this rationale, the Court found that the claims at issue recited computer steps that are "purely conventional" and a "basic function[] of a computer."15 The Supreme Court therefore affirmed the Federal Circuit and held the claims were ineligible under § 101."
The SCOTUS decision was too weak in some sense and law firms are spinning it in their favour. Here is an example where the title says "Supreme Court silent on general eligibility of software patents" (not entirely true). Cooley LLP , Fenwick & West LLP, Seyfarth Shaw LLP and Lathrop & Gage LLP also try to assure their clients that patenting more algorithms is OK, as if nothing has changed. "Although the Court's decision provides some clarity concerning the inventive effect of reciting computer implementation within patent claims," says the last analysis, "there remains some ambiguity concerning how courts will define "abstract ideas" moving forward (indeed, the Court stated that it "need not labor to delimit the precise contours of the 'abstract ideas' category in this case")."
Code is already copyrighted, so one might argue that patenting anything but code would be patenting "abstract ideas". Suffice to say, this is not what greedy patent lawyers are going to tell customers for whom they produce useless papers that the USPTO almost blindly stamps for approval.
Patent lawyers continue to rely on the ignorance or gullibility among judges (who are themselves lawyers and are rarely technical enough to grasp programming). Perhaps any court that deals with patents should have an imperative to be technical. CAFC, for example, needs to be abolished for being corrupt and also utterly dumb on technology. █
Permalink
Send this to a friend