07.24.14
Gemini version available ♊︎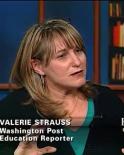 Summary: Continued criticism of the Gates Foundation's lobbying and masquerading, with more journalists brave enough to highlight the corruption
THE Gates Foundation is pretty clever scam which is not used for much other than tax evasion and lobbying, as well as tax-exempted investment in companies which it lobbies for, under the guise of 'charity'. Gates is not unique in that regard; other plutocrats, including the Koch Brothers, use similar loopholes that are accommodated by a government they habitually bribe (the Republic is plutocrats-led). There is a new article titled "The Koch Brothers vs. Bill Gates" and it says: "The Gates Foundation is the world's largest, at $37 billion in assets, according to its tax filings. That number alone makes it far, far larger than any single or cumulative Koch gift. Some may argue Gates spends money on philanthropy, not politics; but Gates has actually perfected the practice of using nonprofits to influence politics. Leftists claim to hate this tactic—witness the manufactured rage and proposed Internal Revenue Service regulations aiming to curb politics-minded conservative nonprofits—but it seems they actually just hate when it's used against them."
What has been quite evident is that Gates bribed lots of nonprofits in order for them to help him lobby for a profitable (to him) agenda, not only in education but in many other areas. Dealing with education for the time being, Salon has published the article "Bill Gates needs to drop his Common Core obsession". It says: "The billionaire's latest little fixation is catching hell on all sides. Here's why he's better off simply moving on"
Well, it's all about profit, using (exploiting) "the children". We have written about this for years and now it has become acceptable to speak about it in corporate media. Valerie Strauss from the Washington Post (where Gates' close friend and wife used to be on the broad of directors) explains "How Microsoft will make money from Common Core (despite what Bill Gates said)" and other sites cover that also. To quote: "The Bill & Melinda Gates Foundation has used up over $200 million in an effort to push the Common Core Standards Initiative in the last couple years.
"On the Microsoft Web site, a webpage dated April 22, 2014 entitled "Tech Essentials for Testing Success" describes in considerable detail how schools using computer-based, Common Core-aligned tests will now need to spend a bunch of money — on Microsoft products."
Here is an article which names American Federation of Teachers (AFT), one among very many groups that Bill Gates bribed in exchange for lobbying. To quote: "Though the American Federation of Teachers (AFT) received millions of dollars in funding from the private Bill and Melinda Gates Foundation to support the development of the Common Core standards, the union will begin its annual convention in Los Angeles Friday with the announcement that it will award grants to assess the standards and write others to replace them."
This is what the Gates Foundation is for. It's for lobbying, with profit at the bottom line.
The plutocrats' rag, Forbes, almost properly explains that 'charity' by plutocrats is tax evasion with PR (aside from 'charity' for PAC). Read this between the lines:
The Berkshire Hathaway CEO's latest gift of more than 21.7 million shares of Berkshire Hathaway class B stock — valued at $128.98 per share at Monday's close — decreases his personal fortune from $65.9 billion down to $63.1 billion. He slips one spot on Forbes' list of the world's richest people, moving into 4th behind clothing and real estate magnate Amancio Ortega.
So it's the virtual giveaway, it is a game of stocks/shares. To people like these, it it important to be perceived as generous whilst actually hoarding ad infinitum. With publications like Forbes (glorifying the super-rich) they actually succeed at fooling a lot of people. Let's hope this will change in the coming year. Their perception management Jihad sure faces obstacles in the age of the Internet. █
Permalink
Send this to a friend