09.01.14
Gemini version available ♊︎
Good news for "Free software" team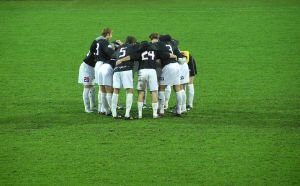 Summary: Morale of GNU/Linux and an embrace of GNU/Linux is very high, despite recent propaganda from Microsoft MVPs and boosters (primarily security-themed and Munich-themed FUD)
Any nation that still uses the back doors which are Microsoft software ought to wake up and make immediate changes. Russia and China are already making rapid changes. Korea (South Korea to be precise) is following suit. But that's old news.
Microsoft is abandoning operating systems in a way that compromises security in very mission-critical operations. Clients get abandoned and they are helpless. They cannot even access source code, so messy patches at binary level is all they have left.
"Microsoft replaces a broken update with one that's even more broken than the first one," says Ryan in our IRC channels, citing Woody Leonhard's report [via] about increasing fragility of Windows:
Microsoft re-releases botched MS14-045/KB 2982791 'Blue Screen 0×50′ patch, buries tip to manually uninstall first patch, and introduces more problems
Windows is a total mess. A lot of those involved in developing it have left and it truly shows. Just look what a mess recent releases of Windows have been, both when released and when patched (bricked).
Some rumours suggest that Microsoft may be gradually abandoning Windows altogether. "According to unconfirmed media reports," says The Mukt, "IT giants like Amazon, Samsung, Yahoo! and Microsoft are in talks to either acquire or partner with Cyanogen, a company which forked the Android Open Source Project and has become quite popular lately."
Over at IDG, Microsoft's booster Preston Gralla thinks that Windows for mobile should be completely abandoned. This is quoting a Microsoft advocate who makes money from Windows: "It's been nearly four years since Microsoft first released Windows Phone, and what it has gotten after many millions of dollars in development and marketing costs, plus its $7.2 billion acquisition of Nokia, is this: a worldwide smartphone market share of less than 3 percent. And that number has been going down, not up.
"Ask any smart businessperson whether that investment is a good one, and you'll get a straightforward answer: no. Over at Microsoft, though, they think differently. Rather than abandoning Windows Phone, they're doubling down and making an even bigger bet on the struggling smartphone operating system. A company with Bill Gates' DNA will never willingly admit defeat, but in this case it may be time to do just that and instead hitch its mobile wagon to Android."
Sarcastically, my co-host Tim writes:
Microsoft has deleted 1500 apps which presumably are spam/fakes/malicious from its store. Surely this must only leave about 2 left?
Over in China people are now being moved to COS, especially for mobile devices on the face of it (although COS is said to be based on Ubuntu). There is an antitrust case there against Microsoft because China may have gotten its documents stuck in Office, which is not running natively on GNU and Linux. The Register is spinning lock-in complaints as "compatibility", saying that "China's antitrust regulator has given Microsoft 20 days to hand over a written explanation of how the Windows OS works together with the bundled Office software suite as part of its probe into the firm's alleged monopoly activities."
It sure looks like China is very serious about getting rid of Microsoft this time around. The Web version of Office has already been banned and the same goes for the latest versions of Windows. █
Permalink
Send this to a friend