09.18.14
Gemini version available ♊︎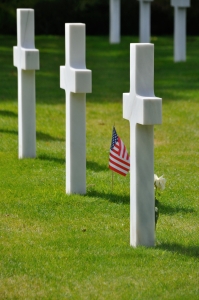 Summary: Recent coverage of software patents and their demise in their country of origin, where even proponents of software patents are giving up
THE NEWS has been largely positive when it comes to patents — positive and good in the sense that software patents are dying. Today we give a motivational summary.
Jeff John Roberts says that "After a key Supreme Court decision this summer, courts are shredding software patents and trolls". Yes, he too mentioned the effect on patent trolls, as we highlighted in the previous post. The article speaks for itself and it starts by alluding to the pointless "reform". Jeff John Roberts says: "Patent reform failed in Congress this year but a spec of hope has arrived in the form of a spate of court decisions in which courts are deciding that so-called inventions can't be patented because they are old and abstract ideas."
Here is a useful summary from Dennis Crouch, who gave a list of cases to watch:
The Supreme Court's decisions from Alice and Mayo are beginning to really have their impact. A few examples:

Walker Digital v. Google (D. Del. September 2014) (data processing patent invalid under 101 as an abstract idea) (Judge Stark).

Genetic Tech v. LabCorp and 23AndMe (D. Del. September 2014) (method of predicting human performance based upon genetic testing invalid under 101 as a law of nature) (report and recommendation from Magistrate Judge to Judge Stark)

Ex parte Cote (P.T.A.B. August 2014) (computer method and hardware for 'phase shifting' design data invalid under 101)

Ex parte Jung (P.T.A.B. August 2014) (diagnostic method associated with epigenetic risk factors invalid under 101).
"Supreme Court ruling has wiped out 11 "do it on a computer" patents so far" and "balance of power is changing as courts vigorously apply Alice v. CLS Bank," says Joe Mullin. Excellent article.
"If Alice v CLS is the game-changer some believe, software patent values may be about to collapse," states the headline from one of the most extreme pro-software patents Web sites, IAM Magazine. So even the other side is admitting defeat. Here is one of the most vocal proponents of software patents saying: "Lemley and I share the opinion that Alice v. CLS Bank represents a significant change in the law relevant to software patents. To my surprise this truth is not understood or appreciated by many in the patent community."
He has some other articles to that effect. The important thing is, even some of the leading proponents of software patents are unable to deny the undeniable. Here is Fox Rothschild LLP (law firm), with typos/incorrect English at the end, stating: "The USPTO is continuing to issue patents for software-related inventions that are assigned to it's non-business-method examining units, so it's clear that at least some software remains eligible for patenting. However, it's also clear that new and potentially significant challenges are now in place for those who want to obtain or enforce software patents in the future."
Timothy B. Lee. a longtime opponent of software patents, says that "Software patents are crumbling, thanks to the Supreme Court". To quote his analysis: "The Supreme Court's June ruling on the patentability of software — its first in 33 years — raised as many questions as it answered. One specific software patent went down in flames in the case of Alice v. CLS Bank, but the abstract reasoning of the decision didn't provide much clarity on which other patents might be in danger.
"Now a series of decisions from lower courts is starting to bring the ruling's practical consequences into focus. And the results have been ugly for fans of software patents. By my count there have been 11 court rulings on the patentability of software since the Supreme Court's decision — including six that were decided this month. Every single one of them has led to the patent being invalidated."
Days later Lee also published the article "You can't patent movies or music. So why are there software patents?"
To quote Lee: "As the courts increasingly flirt with excluding software from patent protection, a common argument from software patent supporters is that wholesale abolition of software patents is a crude way to deal with the system's problems. The legal scholar John Duffy is the latest to take this line, decrying abolition as a "brute-force 'reform'" that has proven to be "profoundly shortsighted."
"But the reality is that everyone thinks certain kinds of innovation should be excluded from patent protection. The only disagreement is whether software should be on the list. For example, though you can copyright a specific movie or a song recording, you can't patent the general concept of the buddy comedy or the verse-chorus-verse pop song structure. And hardly anyone wants to change that."
An article by Mike Masnick, another vocal opponent of software patents, is titled "Be Happy: Software Patents Are Rapidly Disappearing Thanks To The Supreme Court" and "Software patents dying out in US" is another headline to keep a record of. Some of the most popular lawyers' sites are prepared to acknowledge this.
We are very happy to see lots of articles (from high-reputation sources) about software patents dying, especially this week and earlier this month. This isn't fantasy; it's really happening! █
Permalink
Send this to a friend