01.03.15
Gemini version available ♊︎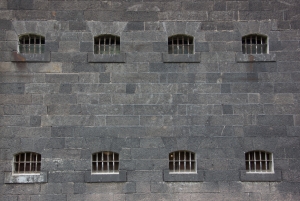 Summary: Bill Gates continues to engage in class war by creating a penal system that maximises detention while giving poor people dependence on giant food monopolies, both of which he profits from
THE Gates Foundation's destructive path is not news. A lot who are sceptical of corporate media have been paying attention to how the Gates Foundation bribes a lot of writers (even bloggers) to bamboozle those without critical skills, so we live in a world where a lot of people think that GMO is about ending hunger and that Bill Gates is a charitable man (they don't know he invests in GMO, which is essentially a patent monopoly on nature).
"He just keeps getting richer at a pace of about 10% per year"Bill Gates has been working with PR magnates for well over three decades, so he knows how to play this game. He would pose for photos to appear in newspapers, usually with black kids or poor kids (ultimate PR hit in local/national media), but won't even paint a bridge [1, 2] or associate himself with tasks he never did (he grew up in a super-affluent family with many helpers). He would fly a private jet to very poor areas, contributing little more than carbon and a dangerous impression that the world's plutocrats are those who will save it (famous mythology that serves power). Let's look at some recent figures. The super rich people are getting richer and richer ($92 billion richer in the past year for the richest 0.000000006% – yes, that's in 2014 alone!) while using their corporate press (bribed or subsidised) to fool or scam the public. Here is how much money Gates has made last year:
Bill Gates, the co-founder of Microsoft Corp., was up $9.1 billion during the year.
Wow, what a giver! He just keeps getting richer at a pace of about 10% per year. Last year was more than 10%. Is this a cause for celebration? This wealth came from somewhere, he wasn't created in a vacuum. Michael Bloomberg, a billionaire himself, helps glorify the looting in his publication:
The world's 400 richest people added some $92 billion to their collective wealth in 2014, according to the Bloomberg Billionaires Index. As of Dec. 29, they were all worth a combined $4.1 trillion.
The reasons we have hunger in the world include the fact that just 80 people or so have the same combined wealth as 3,500,000,000 people (the poorer people). It is a wealth distribution issue. The 400 richest people probably have as much in combined wealth as the poorest 5,000,000,000 or so people (the latter figure is a conjecture, the former is established). Watch another billionaire, Rupert Murdoch, using his Wall Street-centric media to once again whitewash the name-shifting "Bill Gates Investments" (basically a Gates Foundation extension that does not need to pretend not to be after money). That what happens when you have much to dodge. Gates invests in big polluters and even worse companies than that. The Gates Foundation wishes not to be seen as an investment vehicle, but the decoupling is merely cosmetic. Gates supports private prisons (to control the poor) by investments in G4S and reportedly in GEO. Here is last month's article from Mother Jones:
Is the Gates Foundation Still Investing in Private Prisons?

[...]

In recent years, the GEO Group has faced accusations of detainee abuse and substandard care in multiple states. In 2012, Immigration and Customs Enforcement's Office of Detention Oversight reported that GEO Group's Adelanto facility near Los Angeles had committed "several egregious errors" in administering medical care to detainees. (GEO Group has repeatedly dismissed allegations of mistreatment.) More recently, a group of former immigrant detainees in Colorado sued the company for making them work around the prison for minimal pay, sometimes under the threat of solitary confinement. (The GEO Group said detainees were working under a "volunteer work program" and that its $1-per-day wages met federal standards.) The Gates Foundation Trust did not respond to requests for comment directed through a foundation spokesperson.

According to the Gates Foundation, Bill and Melinda Gates—the only members of the trust's board—have defined areas that the trust will not invest in, "such as companies whose profit model is centrally tied to corporate activity that [Bill and Melinda Gates] find egregious." Tobacco companies fall into that category.

The trust's last reported investment in the GEO Group took the form of a $2,148,790 bank loan. (The Gates Foundation Trust did not issue the loan itself. The term "bank loan" refers to a type of corporate debt that companies with low credit ratings occasionally sell through a conventional bank to get extra cash.) The asset was reported in a tax form filed with the Internal Revenue Service this October, but is accurate only through October 2013.

Bank loans can yield higher returns for investors than stocks or bonds, but their ownership is harder to trace independently.

In April, after demanding Gates divest from the GEO Group, supporters of a coalition of immigrant, Native American, and Latino rights groups rallied outside the foundation's Seattle headquarters. The foundation eventually accepted more than 10,000 petitions from the activists and promised to submit their grievances to the trust.

"Bill Gates needs to be transparent about whether they're still investing in GEO Group," says Mariana Ruiz Firmat, managing director for Presente, which organized that protest. "It's really problematic for the foundation, which claims to invest in communities of color. By investing in GEO Group now or in the past, that goes against communities of color."
It's not just prisons that Gates makes the news for. There is also the GMO venture he profits from, causing health issues (pesticides and mutations of genes) just so that he can secure a profitable monopoly on food. As one site put it last month:
At least 124 food and outreach organizations, as well as 26 individual scientists, have signed onto a letter sent to the Bill & Melinda Gates Foundation protesting ongoing human trials of genetically modified (GM), beta-carotene-enriched bananas intended for Africa.

The GM bananas, which never underwent animal trials, are currently being administered to 12 students attending Iowa State University (ISU), presumably without full disclosure as to the many unknown risks involved.

According to the letter, the trials are taking place under the guidance of Dr. Wendy White, an associate professor of food science and human nutrition. Funding for the trials came from a grant issued by the Bill & Melinda Gates Foundation.

"We, the undersigned, representing diverse constituencies from across Africa and the world, working towards food sovereignty, are strongly opposed to the human feeding trials taking place at the Iowa State University involving the so called genetically modified (GM) 'super banana,'" reads the letter.
Here is how The Ecologist put it: "Among the controversial projects funded by the Bill and Melinda Gates Foundation is the development and testing of a biofortified GMO banana developed to boost its iron, Vitamin E and pro-Vitamin A content.
"To this end the Foundation, via its Grand Challenges in Global Health Initiative, has so far given $15 million to Queensland University of Technology for the program run by Professor Dr James Dale, with a latest tranche of $10 million handed over this year."
Here again we see what Gates makes money from. Quite a good doer, eh? He seems to be following the footsteps of his father, who himself seems to be a businessman masquerading as good doer until his nineties. "Bill Gates Sr.," says a Gates-connected site, "the 89-year-old father of the Microsoft co-founder, has resigned voluntarily from his position on the Costco Wholesale Corp. board, according to a regulatory filing from the Issaquah, Wash.-based company."
If Bill Gates junior has another 30 or so years to harm the world for profit, then we are really in serious trouble. █
Permalink
Send this to a friend