04.29.15
Gemini version available ♊︎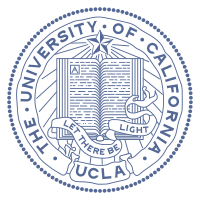 Summary: More news about Intellectual Ventures, Microsoft's and Bill Gates' anti-Linux tool, who lost a battle because of last year's SCOTUS ruling and is now groomed by the University of California, Los Angeles (UCLA)
THE PATENT troll known as Intellectual Ventures is so vast that it does not need an introduction. It is one of the most hated entities in the world, rivalling even ALEC (which Bill Gates financially supported, just like he financially supports Intellectual Ventures). This monstrous patent troll is very closely connected to Microsoft and people from Microsoft. Just look who's heading and funding Intellectual Ventures. To quote leaked E-mails, "Intellectual Ventures, the investment vehicle and sometime patent troll set up by former Microsoft CTO Nathan Myhrvold [has] taken to market by TerraPower, which is partially funded by Gates."
Well, we wrote about this 'special' TerraPower relationship several years ago. This greedy bunch is looting; it's looking to profit together, as once again Gates is subsidising his mate Nathan Myhrvold, in order for both Gates and Intellectual Ventures (and sometimes Microsoft) to profit, often at the expense of the public. That's a disturbing pattern which we have shown repeatedly and demonstrated for almost a decade now.
"All we have here is a patent troll who attacks Microsoft's rivals, including Android and Linux."Last week we wrote about Microsoft's troll (Intellectual Ventures) losing software patents. This is important because Intellectual Ventures attacks Linux and Android (even this month, as we highlighted weeks ago). Something must be done about these vultures (not ventures). All we have here is a patent troll who attacks Microsoft's rivals, including Android and Linux. It is run by a friend of Bill Gates, who uses Gates' and Microsoft's money to attack their rivals. One potential solution to this is not to crush trolls but to crush software patents. As it turns out, based on this report, it was the SCOTUS decision regarding Alice that demolished these vultures' agenda. Quoting The Register: "A US district court has torn the heart out of two patents wielded by Intellectual Ventures against two antivirus makers.
"In a judgment [PDF] this week, Chief Judge Leonard Stark ruled that Intellectual Ventures' US patents 6,460,050 and 6,073,142 were "ineligible," meaning they are too vague and the technologies they described unpatentable.
"The '142 and '050 patents described email filters designed to catch spam and malware. A third Intellectual Ventures patent, 5,987,610, which described "computer virus screening methods and systems", was upheld by the judge."
Here is some subsequent press coverage and a press release. As one headline put it, "Citing 'Alice,' Judge Squashes IV Email-Sorting Patents". It says that "Latham's Douglas Lumish and Paul Hastings' Yar Chaikovsky teamed up in a successful Section 101 attack on two Intellectual Ventures patents."
This helps show that trolls can be combated by squashing software patents, not just by obsessing over patent trolls (the small ones, not big ones like Microsoft).
We were shocked and disgusted to discover last night that UCLA put this horrible troll in a commencement ceremony. An article's author, Ara Shirinian, decided to write about this without mincing words. He complained and said that "keynote speaker for UCLA's commencement ceremony has just been announced as Nathan Myhrvold. He is the cofounder of Intellectual Ventures, the worlds biggest "patent troll," a company that exploits the loopholes in the patent-granting system by collecting patents and suing other companies, both big and small, hoping to get a piece of their revenue."
Watch the comment which says "Intellectual Ventures is the patent troll division of Microsoft. It exists to keep the large foot of Microsoft Corporation firmly on the throat of the entire Tech Industry."
This article drew attention from Tim Wilson, who asked: "Will UCLA students protest patent troll founder's selection as commencement speaker?"
They definitely should. UCLA has too much pride and reputation to associate itself with parasites and aggressors. Are they actually paying this troll for his self promotion? █
Permalink
Send this to a friend