06.12.15
Gemini version available ♊︎
Proprietary is not "Open Source", it's the very opposite of it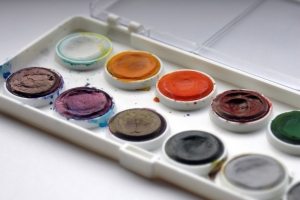 Summary: Apple and Microsoft are trying to change their colours (public perception), but underneath this thin cover the same old spots remain
NON-TECHNICAL FOLKS may easily be led into the illusion of 'open' Microsoft and 'open' Apple (openwashing), much like that of 'green' (and yellow) BP or 'green' Shell (greenwashing). There is also whitewashing, e.g. of Bill Gates, but these two examples are different matters. They all involve mass deception with a huge budget. it's quite a theatre!
We have patiently watched hundreds of headlines about Apple. Some talking points were mentioned even in Linux sites/blogs of Swapnil Bhartiya [1, 2], not just a lot of general news sites [1, 2, 3]. Bloomberg went as far as saying that Apple has gone "open source" (that was the headline!), so we decided a rebuttal was needed. It reminded us of what Microsoft had done with .NET last year, re-announcing the news almost every week, even this week (using the term "Open Source .NET", despite the fine prints that refute it; we wrote numerous articles to rebut that).
"Bloomberg went as far as saying that Apple has gone "open source" (that was the headline!), so we decided a rebuttal was needed."Here is ECT's coverage of the Apple PR (there are literally hundreds more like it), complemented even by this tacit endorsement from Jim Zemlin [1, 2]. He claims "Developer Applause". "It's inspiring to see companies like Apple and Microsoft validate the work we've been doing for more than two decades," Zemlin writes. "Applause" is the bizarre word here; it was also used by Sam Dean, speaking 'on behalf' of what he calls "Open Source" (some recent Web-centric poll, involving only about 100 subjects, also tried to paint Apple users/developers "Open Source" developers because they work on Web sites using Macs). We reject these claims based on observations and we are going to show some real responses from the real "Open Source" community, not some Apple fans who label themselves "Open Source" and label Apple likewise (often citing Apple marketing material/sites).
Digital Trends asked, "what's in it for Apple?"
That's a good question and it's not hard to answer. In the "Open Source" community not everyone is enthusiastic at all, except perhaps Apple fans and people who buy stuff from Apple (including software) while wishing to label themselves "open". It's a branding exercise, putting aside API lock-in.
Steven J. Vaughan-Nichols asked (in his headline), "Just how open will Apple allow Swift to be?"
"Some people love that Apple is open sourcing its Swift programming languages," he wrote. "Others are taking a wait-and-see attitude about just how 'open' Apple will make Swift."
Simon Phipps, the outgoing OSI President (i.e. top authority for the "Open Source" brand), wrote that "questions loom over 'open source' Swift". "Programming languages alone don't make programs," he wrote, but "the SDKs they leverage are the key. When Apple speaks of the SDKs that work well with Swift, it is highly unlikely it is talking about anything that works seamlessly on Android or indeed within any other Linux-based open source platform (not to mention Windows).
"Swift may be offering lip service to open source to pay table stakes with modern developers, but I'm not holding my breath when it comes to extending software freedom to anyone beyond Apple's walled garden."
Larry Cafiero, an "Open Source" proponent for many years, wrote: "While there have been no injury reports yet from the multitudes simultaneously jumping on the Swift-as-open-source bandwagon — and no shortage of "Apple to tailor Swift to open source" headlines (can someone hand me an air-sickness bag?) — you'll have to excuse me if I don't share the rampant enthusiasm for a couple of reasons.
"To be clear, like Microsoft's foray into FOSS, Apple's entry is a small step for FOSS, to paraphrase Neil Armstrong. It is hardly a giant leap for FOSSkind."
Many others are refuting Apple's and Microsoft's recent claims of "embracing" FOSS (for languages or SDKs). These are self-serving moves, intended to make people blobs-dependent (whose blobs? their own!).
Microsoft openwasher Cade Metz weighed in too. Referring to his article, our reader iophk wrote: "One of thousands of articles, but doesn't this noise obscure the fact that it is still locked in to iOS and OS X? I thought Objective C at least was cross-platform, except for a few libraries."
Despite these obvious facts, the Linux.com "administrator" (perhaps meaning editor) went with flattery for Apple just earlier today. It also flattered Microsoft for trying to trap GNU/Linux (two bird with one stone), having recently openwashed Vista 10 using the modified (by him/her) headline "Microsoft's Big Secret Windows 10 Feature is Open Source" (because of the Linux Foundation-connected AllSeen Alliance).
We are rather disturbed to see Apple and Microsoft openwashing even in the Linux Foundation's sites, this latest example referencing a Microsoft puff pieces for Vista 10. They are now attempting to openwash it because of one paragraph that says: "Microsoft announced last November Windows 10 would pack a technology called AllJoyn. An open source framework that encourages devices to be interoperable, AllJoyn was developed by the AllSeen Alliance, a group of more than 150 companies including the likes of Electrolux, Honeywell, LG, and Qualcomm that have banded together to make an open standard for Internet of Things (IoT) devices to speak to each other."
That's about as bad as calling Microsoft "open source" because it continues to compile proprietary spyware Skype for GNU/Linux, except GNU/Linux that threatens Microsoft's desktop monopoly (Chromebooks). As the British media put it the other day, "MICROSOFT is continuing to shun Google's Chrome OS, opening up its browser-based Skype for Web service to all except those using a Google Chromebook."
To summarise, don't fall for the illusion that Microsoft and Apple are somehow 'embracing' FOSS; they are trying to exploit the "Open Source" brand to attract people to their proprietary crown jewels. That's an entirely different thing. █
Permalink
Send this to a friend