08.20.15
Gemini version available ♊︎
Assocham (or ASSOCHAM) has been fronting for Microsoft's interests for nearly a decade (if not much longer)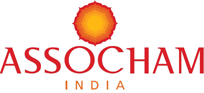 Summary: Assocham is showing its true colours yet again, lobbying for the interests of foreign companies and endorsing serious abuse or compromise of India's national sovereignty
MICROSOFT, which suffers big financial losses, layoffs, and cancelled products, must be rather nervous right now. It even appointed a new CEO with Indian roots, as part of its desperate, shallow effort to change the company's image. More than seven years ago we showed how Assocham had become somewhat of a lobbyist for Microsoft's interests in India (effectively aiding Microsoft corruption of international scale). Now that India is moving towards Free software we see a lot of lobbying from Microsoft again. Microsoft still exercises far too much influence against the interests on India, often relying on proxies and front groups that it is closely connected to. We covered it earlier this year in articles such as:
In lobbying for Microsoft et al. Assocham now uses the same propaganda as for software patents, using almost exactly the same words, mainly "fair" and "non-discriminatory" (remember what FRAND and RAND stand for, uttering in quite an Orwellian fashion the very opposite of what they are). Microsoft's India lobby wants back doors, spying, and strong foreign lock-in in India. Anything else would be "unfair" and "discriminatory", or so Microsoft would have us believe.
"Given Assocham's past actions it would be hard for it to deny rogue play."India's corporate media and paid-for press wires are now clogged up by at least a dozen English language bits of propaganda from Assocham, e.g. [1, 2, 3, 4, 5]. It's pure nonsense and it is consistent with what Microsoft has been doing in recent months, both directly and indirectly, e.g. through NASSCOM, which is connected not only to Microsoft but also the Gates Foundation.
Given Assocham's past actions it would be hard for it to deny rogue play. It's easy to see why propaganda is needed here. Assocham should be asked by our Indian readers, "are you that corrupt?" We urge for action, perhaps some petition, questioning the integrity of this 95-year-old body, which was either corrupted or was always inherently corrupt.
Vista 10 is totally unacceptable for use by any government. It is definitely unacceptable for use in Munich, which is now under attack by Microsoft boosters yet again (report from CBS), amid many reports about NSA espionage inside Germany (vindicating Munich). Microsoft is a spyware company and no nation in Europe, especially a nation's government, should let Microsoft possess any data, yet in Italy, based to Microsoft boosting sites [1, 2], there is a retreat to the huge costs of lock-in and OOXML. They say it's done "to Save Money" as if selling citizens' data without their consent to some foreign company that cooperates with the NSA more than any other software company is some kind of achievement.
India ought to fight for its digital sovereignty. It has many talented software engineers who can build and maintain the country's infrastructure using Free software. Assocham may continue to prove itself to be a parasite, a mole, and a sellout. It's time to shut it up. █
Permalink
Send this to a friend