12.16.15
Gemini version available ♊︎
Lesser explored aspects of so-called 'unitary' hogwash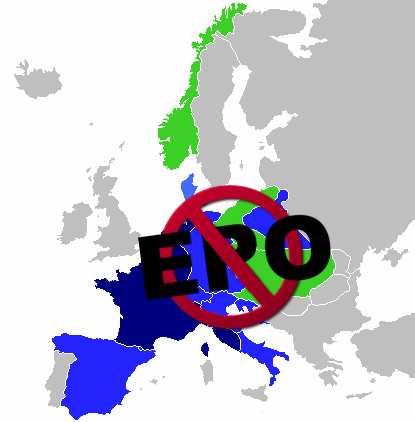 Summary: Looking back at a New Scientist article (a year before Benoît Battistelli's EPO literally paid the New Scientist for puff pieces) which criticised the strengthening of Europe's patent laws
UPC lobbying/promotion/meddling by EPO isn't a particularly big scandal compared to other EPO scandals, but it definitely worth noting, especially considering last night's senseless self-serving propaganda which later made it into Twitter.
The UPC and the "East Texas" patent troll problem are not far apart. Yesterday we shared a cautionary tale, having done so before regarding the Eastern District of Texas.
"Referring to your recent articles about the "East Texas" patent troll problem," one reader told us, "you might be interested in the following critique of the UPC which appeared in the New Scientist last year" (under the headline "Strengthening Europe's patent laws will weaken them").
This one particular article from New Scientist, unlike some others, is not sponsored by the EPO.
To quote the relevant parts:
Europe's high-tech firms are threatened by patent reforms that will expose them to one of the worst features of the US system, says a patent expert

[...]

Under the EUP, a system of national patent courts will be set up. The verdict of any such court will be valid and enforceable in all countries that have ratified the treaty. It is, of course, important that their decisions are correct, unbiased and have a high standard of integrity. After all, when a court concludes that a patent has been infringed, the consequences can be serious. In 2006, for example, US company NTP obtained an infringement order against the maker of Blackberry mobile devices. The settlement cost Blackberry more than half a billion dollars.

So it is not a good omen that the signatories to the EUP include Bulgaria and Slovakia, two countries that are ranked very low in the World Economic Forum's rating of judicial independence. Of 142 countries, Bulgaria is ranked 104th and Slovakia 116th. To put this in perspective, Zimbabwe is ranked 118th.

Why does this matter? When a patent holder initiates legal action, they generally get to choose the jurisdiction where the proceedings will take place. This creates an incentive for courts to gain a reputation for being favourable to patent owners, so as to attract business.

This "forum shopping" is already a real problem. In the US, the notorious Eastern District of Texas court is significantly more likely then other US patent courts to find in patent holders' favour. Unsurprisingly, it is a popular venue for patent litigation. There is little to stop Bulgarian or Slovakian courts becoming the European equivalent.
This is the kind of thing we have been warning about. When software patents strike (as has just happened in Texas again) we are always reminded of one of the biggest failures of the US patent system. Last night we found in the news two new articles, "Activision Sued Over Fantasy Sports Software Patent Infringement" and "Patent owner sues EA, Activision, Zynga, and more over sports games". To quote the latter: "Texas-based Virtual Gaming Technologies, LLC is suing a number of game publishers over patents it holds relating to fantasy sports and, more specifically, realtime reports of sports information in games."
It's basically a patent troll attacking a lot of companies, located in different places, in one fell swoop. Do we want these in Europe as well? Of course not. █
Permalink
Send this to a friend