01.08.16
Gemini version available ♊︎
Good for lawyers and their super-affluent clients, bad for everyone else…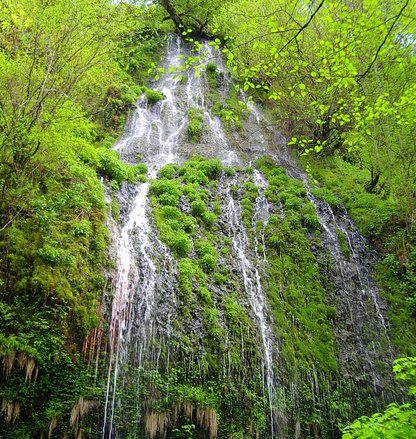 Patent trickle-down effect: large corporations at the top, their patent lawyers at the bottom, and the public just gets flooded (with lawsuits, embargoes/injunctions, and raids)
Summary: A roundup of misleading coverage from patent lawyers, to whom any kind of corporate landgrab or monopoly (by means of patenting) is seen as a win
THE mouths of the EPO and of patent trolls just can't stop moving. And when they move (talk) they lie. Our collective jaws were on the floor (not just mine) when we saw IAM saying: "The headline is that US patent suits are at record highs. The reality is it's never been tougher to be a plaintiff."
Cry us a river. "Plaintiff" just means patent aggressor, and in many cases these aggressors are patent trolls, like those that are paying IAM (it cost us to say this*). Figures from Unified Patents and Lex Machina are being cited by IAM (both sources and their findings were mentioned here earlier on) and IAM is not denying the growth in litigation, just finding some yardsticks by which to spin these figures in favour of greedy patent lawyers who receive money from patent trolls. Remember that IAM is literally funded (e.g. through events) by the world's worst patent trolls (it's stated openly in the list of sponsors). We covered this before. The patent propagandists from IAM are willing to go as far as trying to spin news about patent wars as a positive news (in full-length articles).
People might think we're being cruel and merciless when it comes to IAM, but these people are dangerous, they are talking to Manny Schechter, who promotes software patents for IBM [1, 2], and influential people like Wouter Pors (occasionally an EPO critic) uses IAM to promote the unitary patent (UPC). Days ago he wrote: "The German ratification of the Unified Patent Court (UPC) Agreement will most likely be postponed until September 2016 and be decisive for the Unitary Patent (UP) system to go live. Wouter Pors, partner of law firm Bird & Bird, has said this in an interview with Kluwer IP Law. Thirteen ratifications are needed for the new European patent system to start functioning, including those of France, the UK and Germany. So far eight countries, including France, have ratified."
He was then citing the EPO's mouthpiece, IAM 'magazine', as follows: "In a recent IAM report, it was pointed out that so far there have been no signs from Germany when it will ratify the UPC Agreement."
IAM just keeps shaming Germany into it (at least thrice that we've noticed it so far). At the bottom it says: "Wouter Pors is one of the speakers at the Unitary Patent Package conference, 4 & 5 February 2016 in Amsterdam."
This is a pro-UPC event sponsored by patent lawyers, notably NLO, "one of the larger European firms providing specialist advice in the field of intellectual property in all its aspects for more than 125 years," according to the backers' page.
It's said to be costing about €1000 to attend, ensuring that all those in attendance will basically make it an echo chamber with no real diversity of views. It's an event by lawyers, for lawyers, and for their richest clients (companies like IBM or Microsoft).
Remember that another pro-UPC event is sponsored by EPO through FTI Consulting, in addition to patent lawyers. IAM is organising this. They're all working together to get more money for themselves and their rich clients (large multinational corporations) at the expense of everybody else. The patent system has a red tape or ribbon ensuring that everyone who interacts with it is pressured to pay a lawyer (as told by a recent SME story that we shared here).
As told yesterday by a patent lawyers' site (linking to a recent paper), the patent bar (in the legal sense) has become a necessity for many. The abstract says that "the vast majority of lawyers cannot represent clients in the Patent Office. The paucity of critical debate regarding the size and structure of the Patent Bar is surprising given that innovators spend billions of dollars each year on legal services in the Patent Office."
To quote from the paper (a few weeks old now): "many companies only hire patent attorneys with relevant experience in the appropriate technological area and don't simply rely upon the "patent attorney" status as a total qualifier."
All that patent mess and the altercations in court (or with examiners) is big business for non-producing actors, not inventors. The inventors are just the ones losing money. Who is this system really for? Seriously, speak to SMEs about their negative experiences with the EPO…
Watch what happened in this week's CES tech show in Las Vegas, based on this new BBC report. To quote the reporter: "The officials confiscated all the company's one-wheeled vehicles and took down its signs after a Silicon Valley-based rival filed a patent infringement claim."
Yay, innovation!
It's just like the Sisvel patent mafia situation [1, 2, 3, 4, 5, 6, 7, 8, 9, 10, 11, 12, 13], only in the US this time around. They work for large corporations. Watch IAM defending this! They frame this as helping the 'little guy' or inventors, when obviously enough it's exactly the opposite (the only ones agreeing with IAM are in the same business, e.g. Jeremy Phillips).
It's not tactless and it's not rude to point out who stands where. Florian Müller, for instance, appears to have officially flip-flopped back to truly opposing software patents and those who use these against Linux. Irrespective of his past (including payments from Microsoft), we should all welcome him back to the fight against software patents in Europe and elsewhere. █
________
* After blocking many people who don't agree with them, IAM decided it was an exercise in futility (it cannot just magically halt public criticism) and is now unblocking all those who were banned, supposedly for the "new year" [1, 2, 3].
Permalink
Send this to a friend