01.16.16
Gemini version available ♊︎
Making up only the impression of justice or an appearance of fair trial (where Power always wins)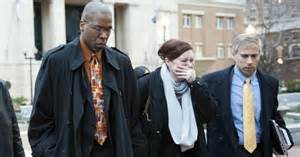 Summary: A closer look at how 'justice' is being done inside the European Patent Office (EPO), which is rapidly becoming synonymous with something like lynch mobs or Night of the Long Knives
HAVING just published Hardon's dismissal letter, shown a response from her lawyer, and explained the ludicrous case, we truly hope that readers see just what kind of an intolerable autocracy the EPO really is. No wonder its very own employees protest against it and sign petitions against its decisions. The European Patent Office is a Pariah for a reason. It spends a huge amount of money on PR (manipulating the media) because if more people knew what was going on at the EPO, the general German (and Dutch) public would march with pitchforks towards the Office.
On Friday morning one union leader was dismissed with a 20% cut in pension; another was dismissed and the last one downgraded (8 steps). The allegations are hypocritical and laughable. All with immediate effect, staff representatives are abruptly fired (having been suspended for two months) and if they can get fired, then everyone can. The allegations are rubbish, they are poorly supported (putting a London varnish/veneer on them by hiring CRG isn't cutting it), and laws were probably broken by the investigator, not the investigated (e.g. illegal spying). Looking closer to what happened in recent days we have the following message, which is rather revealing:
The hearing in my disciplinary procedure took place on 10 December 2015. I was supported by a lawyer. The deadline for submitting our position was 9 December, i.e. the day before the hearing. Our request for postponement of the hearing was refused. Due to the mass of documents (some 800 pages) and the complexity of the case (three disciplinary procedures crammed in one) we were not able to respond any earlier. This left the Disciplinary Committee hardly a day to consider our arguments.

As I informed you in my previous mail, the hearing was a mockery. Although originally foreseen for two half days it was pushed through in just one afternoon. The opinion of the Disciplinary Committee was apparently finalised the day after the hearing, as it is dated 11 December.

I received the opinion on 17 December. I was informed that the opinion had been sent to the President on the same day. Not surprisingly, the Disciplinary Committee recommends my dismissal.

Art. 102 (3) ServRegs foresees that the employee be given an opportunity to be heard before a final decision is taken. After we reminded the administration of the applicable regulations, I was invited to respond to the opinion on 5 January at the latest. [...]

The same Article requires the President to take his decision within a month after receipt of the opinion, i.e. the final decision is due on 16 January at the latest.

Elizabeth Hardon
We still have a lot more to say and we shall soon revisit the case which relates to criminal charges against Željko Topić, the President's right-hand man. The EPO's management has opened a jar of warms. So will we. █
"Injustice anywhere is a threat to justice everywhere."
–Martin Luther King Jr.
Permalink
Send this to a friend