01.20.16
Gemini version available ♊︎
"Justice, sir, is the great interest of man on earth. It is the ligament which holds civilized beings and civilized nations together."
–Daniel Webster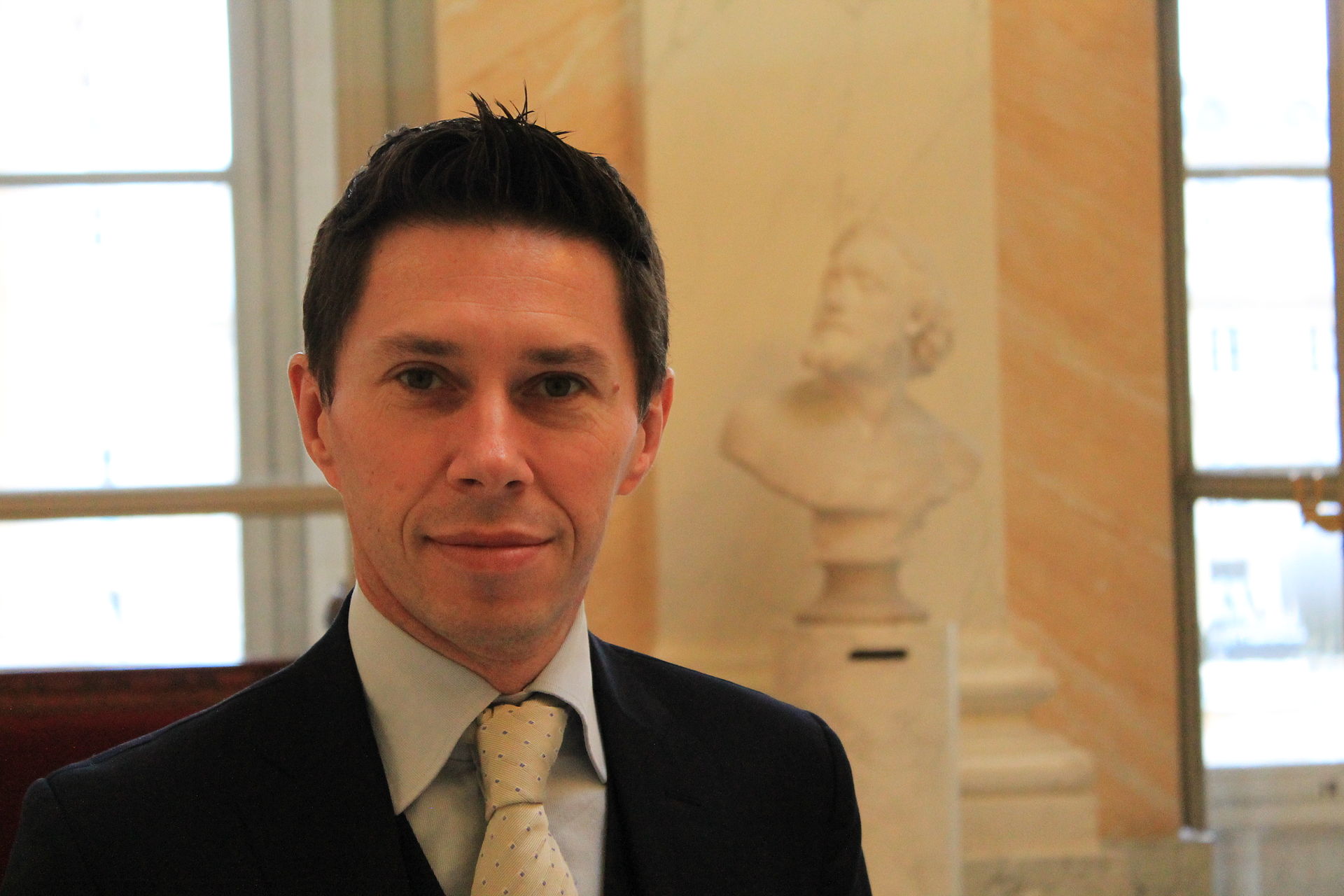 Photo via Wikipedia
Summary: "I have appealed the French Government immediately," wrote Pierre-Yves Le Borgn' yesterday, having witnessed Battistelli's deception and overriding of disciplinary committees' decisions
Days after Pierre-Yves Le Borgn' had lashed out at EPO President Benoît Battistelli (see it in English or Spanish) we received a translation of yet another letter by Mr. Le Borgn'. In it, despite menacing letters from Battistelli, Pierre-Yves Le Borgn' correctly points out that President Battistelli "set these sanctions well beyond the recommendations that were given to him by the EPO's disciplinary committees," as we covered here some days ago. What kind of tyrant is Battistelli and why did he lie to his staff (lies that were further disseminated by the 'journalist' who had probably defamed an accused judge on behalf of Team Battistelli)? Here is a translation of what Mr. Le Borgn' wrote:
I learned with astonishment the decision announced this morning by the President of the European Patent Office (EPO), Benoît Battistelli, to harshly punish 3 EPO employees, leaders of SUEPO union in Munich. I am deeply shocked. Two of these officers, the first one being the union chairwoman at the Munich location, and other the former chairman, are dismissed. The chairwoman is even deprived of a part of her pension rights. A heavy downgrade hits the third officer.

I note that President Battistelli set these sanctions well beyond the recommendations that were given to him by the EPO's disciplinary committees. The will to do evil, to frighten, to eradicate all criticism and any intermediate power is therefore characterized. And assumed.

I have appealed the French Government immediately. What is happening is a shame and a deep injustice. I expect the Member States of the EPO, starting with France, to intervene urgently to put an end to arbitrariness and this drift that ruins lives, destroys families and undermines the work of all the organisation. It cannot be accepted that the immunity enjoyed by the organisation leads to such deviations from the rule of law, which is based, among other things, on respect for the rights of trade union representatives and staff, independence of disciplinary committees in relation to the management, and the proportionality of sanctions: these are as many questions that were largely ignored here.

An organisation has a future only when its staff is recognisable in its project, in its governance and its management. This is no longer the case at the EPO. It is urgent for Member States to reflect on the reasons that led to it. And to clearly consider the renewal of the governance of the EPO and of its managing team.
We would like to quote some fairly new comments from IP Kat because they help show how people feel about the Battistelli regime, which Mr. Le Borgn' must have been studying recently.
George Brock-Nannestad, not even bothering with anonymity (standing behind his words with no fear of future retributions), wrote: "It looks as if all initiatives at the EPO are directed towards reducing its competence in respect of deciding at a low-cost level who has the better right to an innovation. The EPO is increasingly directing its efforts to enable conflict resolution at a high-cost level, for instance by performing searches resulting in lists of patents that have to be analysed privately. The results of these analyses are used in evaluating the chance of winning a court case, and the prospects of the costs are becoming so forbidding that a settlement is preferable. That part of the industry that most needs it is made incapable of predicting a likely outcome of an investment in novel technologies. The purpose of the patent system was to increase innovation, not to create stagnation.
"One of the attempts to stifle the technical and legal competences of the EPO is the proposed re-organisation of the Boards of Appeal. The most direct and well-argued opposition to the official proposals has come from UNION-IP, an NGO that has many EPI members. Their statement was published in epi-Information No. 4 of 2015, pp. 120-22 (available at http://patentepi.com/assets/uploads/documents/epi-information/epi_Information_4_2015.pdf — do your own copy-and-paste). The expression "already barely in line with a juridical independency" is used in relation to the reappointment rules as they stand, even before any revision. It is to the great credit of epi that they have published this incisive text.
"On a different, but equally potentially detrimental matter a contributor to the journal, Mr. A. Hards, expresses his views on the re-organsation of the EQE. (making combined papers A and B for both mechanics and chemistry; same issue pp. 142-43). I read his contribution as if he considers the re-organisation of the EQE to be a 'dumbing-down' of the whole profession. He utters surprise: "It cannot be understood, why the German candidate system can support a full 6 months' training course at the German Patent Court with lectures, courtroom participation and courses from seasoned patent judges, while the EPO has nothing comparable. Where are the Board of Appeal members? Where are the EPO legal experts and the veteran examiners? These are the guardians of EPO patent case law and prosecution and as such they are the best sources of knowledge for grassroots training."
"It is my impression that the EPO system is systematically developing towards less interest in 'EPO Case law'.
"The suppression of professionalism of the EPO examining staff that is now out into the open contributes to the same end: a reduction in official capacity to stave off conflict. Those professionals who have acted as quiet reporters of the trend (which they discovered before anybody else) are being considered as whistleblowers in the style of pharmaceutical and tobacco companies. The acts of infringement of these persons' human rights are blatant but apparently not culpable under any applicable law.
"It is completely incomprehensible that the EU is capable of prohibiting the labelling of produce from the Israeli occupied West Bank as originating in Israel or to institute observation proceedings against Poland even before any act of suppression of the freedom to speak, but the EU is still able to contract a subsupplier to patents with unitary effect from an entity that suppresses human rights far more. I consider that any contract entered into should be annulled and re-negotiated, taking full account of the human rights situation in the EPO system. Any contraventions of human rights having already taken place must be nullified and full compensation given. The respect for the EU is being pulled down by the company it keeps."
I'm mentioned in a response to George in a not very flattering fashion, without even alluding to what I said which was deemed speculative or insufficiently substantiated/accurate. Another person (anonymous) wrote: I can only agree with George that everything is made to run the EPO in the wall. The question is simply for the benefit of whom? I do not like the conspiracies theories of Mr Schestowitz, but in spite of all the exaggeration shown, there may be something true in them."
I have been writing about patents for over a decade and unlike people who follow the subject because they profit from it, I'm willing to openly criticise and to habitually express my personal observations even when these are negative and potentially offensive. There are no "conspiracies theories" [sic] unless one can actually point out examples of those. George once called me "strident" (or the Danish word for it), but that itself is not a discrediting term. The commenter goes on: "I long wondered if BB had a hidden agenda. It is actually not hidden. The one discernible is: I am the boss and I decide what I want, irrespective of any proposal of decision of a joint committee staff/management. This is a perversion of law. That EPO needed a reform as it was set in many ways is not to be denied, but it did not to be as drastic as it fell out. And not simply to satisfy the ego of such a nasty person as BB. May be it was time to have an investigation unit, but nobody, but he and his minions, guessed how it could be misused.
"The pressure on the examiners has become such, that in spite of their pride and professionalism they often have no choice but to deal quickly with searches and the ensuing examination. They do not even anymore have the choice of the file they can deal with. They have to follow what the computer says! It might be understandable that is happens on a factory chain, but not when it comes to such an intellectual job. The people presently running the EPO are not even managers, they are morons thinking they are managers. In any private corporation they would have been fired, but the members of the AC are spineless, at least for most of them."
"It might boost production to deal with easy files, but it will backlash as difficult ones will eventually to be tackled.
"What is happening with the Boards of Appeal is a scandal. Making a proposal in which the Boards would have no say on their own rules of procedure is unbelievable. As an alumni of one of the "better" schools of France, BB should know what separation of power means. He has conveniently forgotten it. At least he has shown the deep disdain he has for anything not dancing at his tune."
Here comes the part about the French involvement/role: "That BB is at odds with the present French authorities is to be seen in another situation. BB organised in Lyon a gathering to celebrate 30 years of cooperation with SIPO. Not only were the French authorities not invited, they were not even informed. Look at http://documents.epo.org/projects/babylon/eponot.nsf/0/7E1A61AB656965E2C1257E8F004CD6F8/$File/epo-sipo_symposium_programme_en.pdf
"This has to be seen against the instructions given to staff off the EPO when visiting member states to inform the national patent office. Do what I say, but do not dare do what I do…."
Here again is an example of Battistelli exercising authority without oversight.
"I have to stop now. I am boiling of anger," concluded this commenter. █
Permalink
Send this to a friend